A high-compression Black 20 Steel Bones Latex Waist Cincher Hook Waist Control gives you stunning hourglass curves the moment you put it on.

It Features:

1. Four rows eye and hook closures can adjust the size and tightness at will;
2. 20 steel bones with double steel bone design can strengthen shape effect;
3. High-quality three-layer composite fabric makes you feel more comfortable;
4. Internal laser punched holes bring you a comfortable and breathable experience;
5. The back humanized design prevents the steel bone from reaching the buttocks.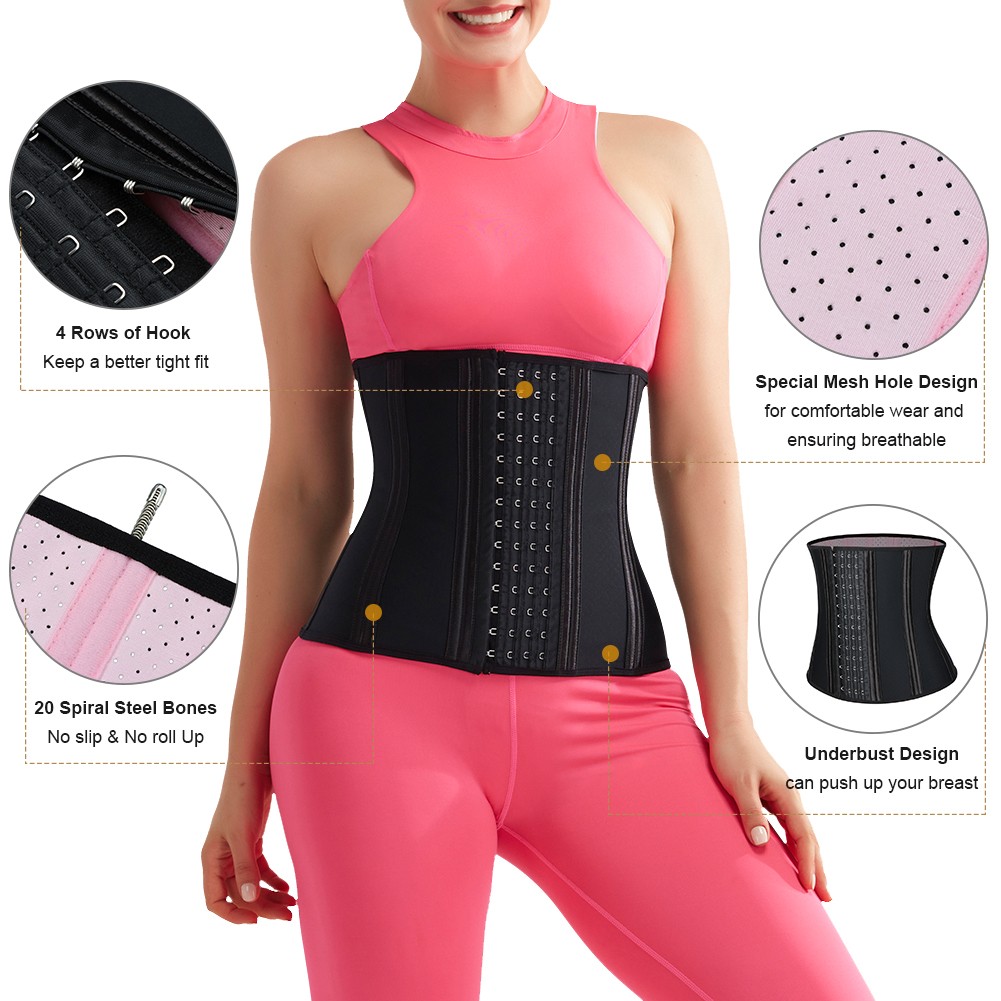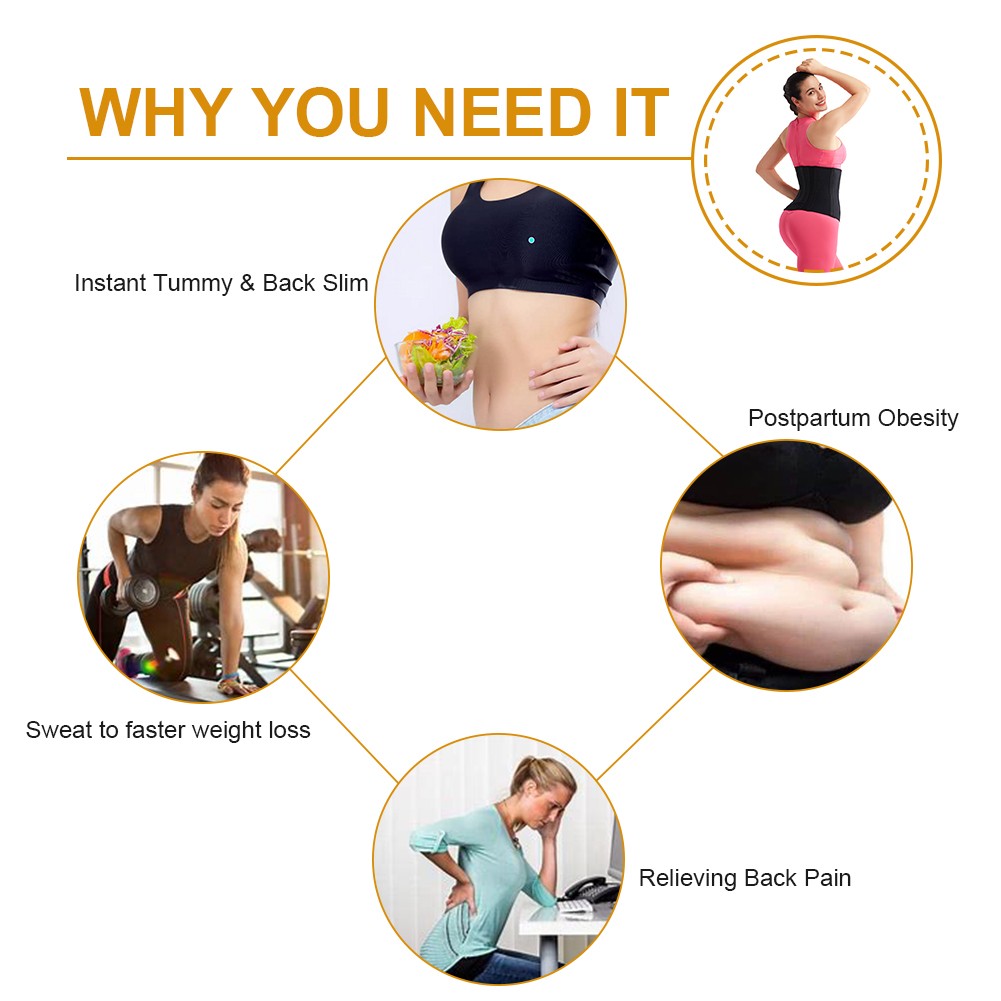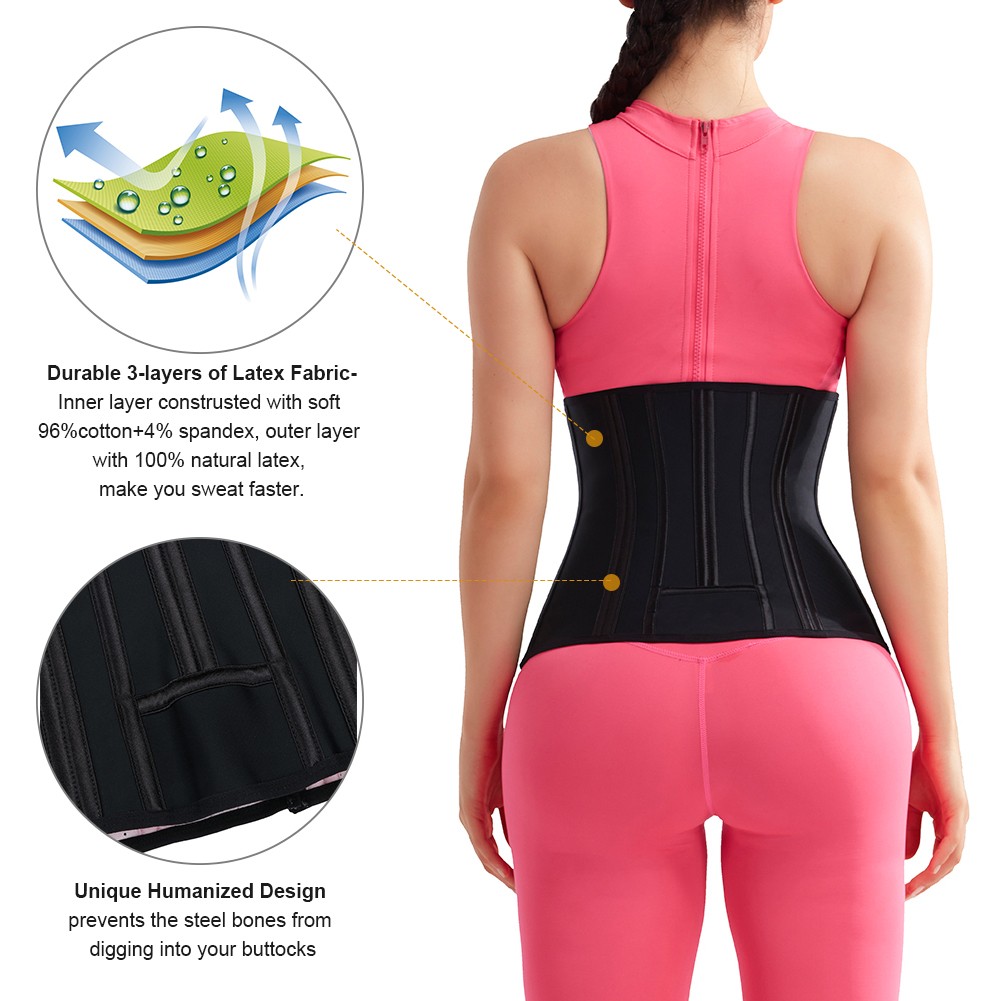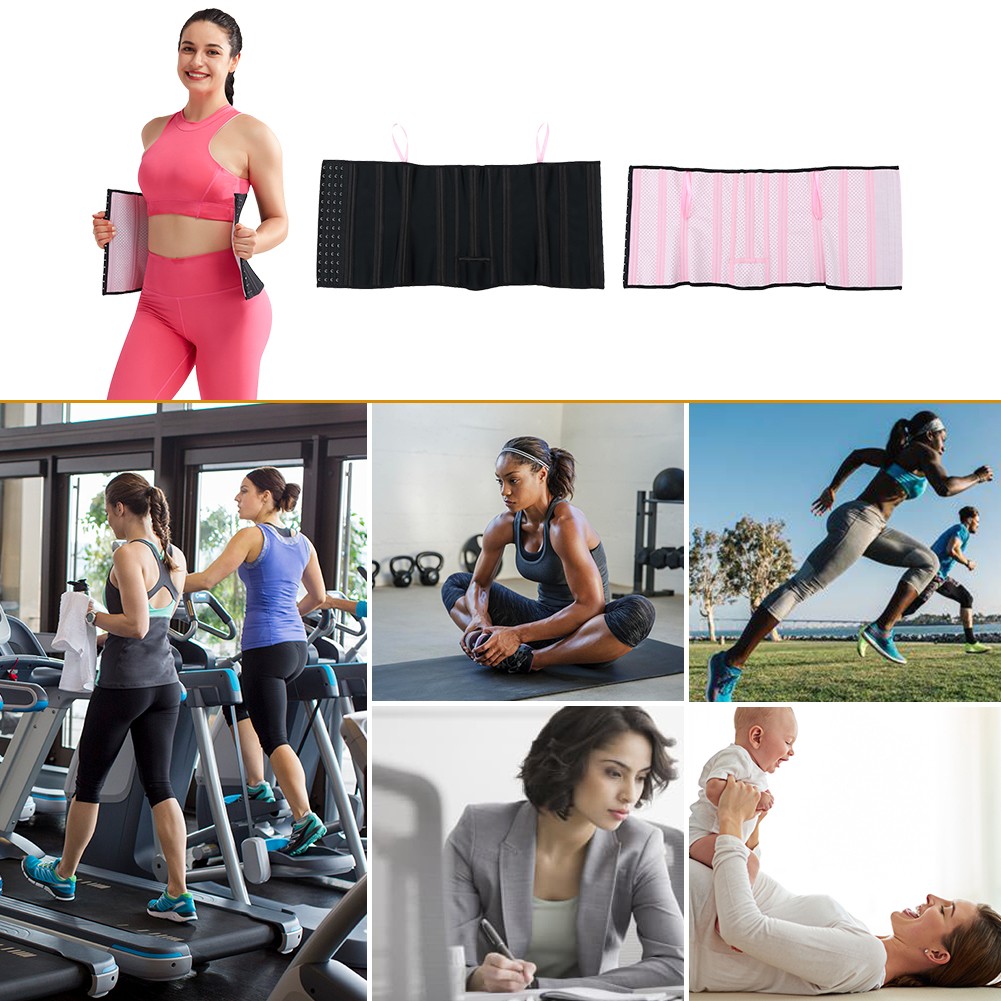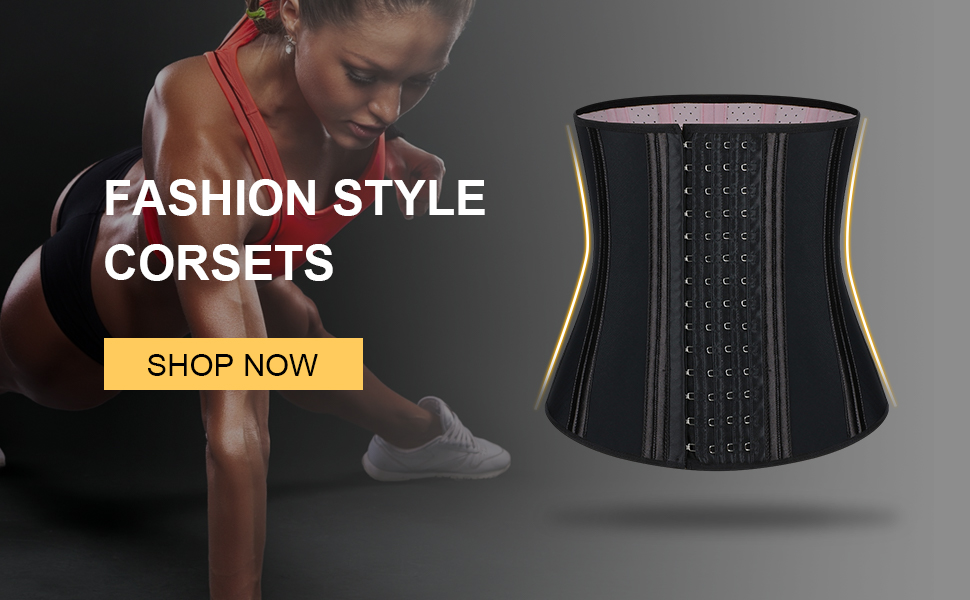 | size | waist | centre_front | centre_back |
| --- | --- | --- | --- |
| S | 64-70 | 29 | 26.5 |
| M | 70-76 | 29 | 26.5 |
| L | 76-82 | 30 | 28 |
| XL | 82-88 | 30 | 28 |
| XXL | 88-94 | 30 | 28 |
| 3XL | 94-100 | 30 | 28 |
| size | waist(Inch) | centre_front(Inch) | centre_back(Inch) |
| --- | --- | --- | --- |
| S | 25.2-27.6 | 11.4 | 10.4 |
| M | 27.6-29.9 | 11.4 | 10.4 |
| L | 29.9-32.3 | 11.8 | 11.0 |
| XL | 32.3-34.6 | 11.8 | 11.0 |
| XXL | 34.6-37.0 | 11.8 | 11.0 |
| 3XL | 37.0-39.4 | 11.8 | 11.0 |