The Black Men's Neoprene Slimming Vest With Zipper Tummy Control conforms to any shape and figure, provides a comfortable fit, allowing you to have the freedom to move while working out.

It Features:

1. Zipper design is easy for on/off, and more security;
2. The well-made sweat vest retains compression to the targeted area;
3. Neoprene material is stretchy and makes you sweat more;
4. Designed for tummy control, back support, and waist trim.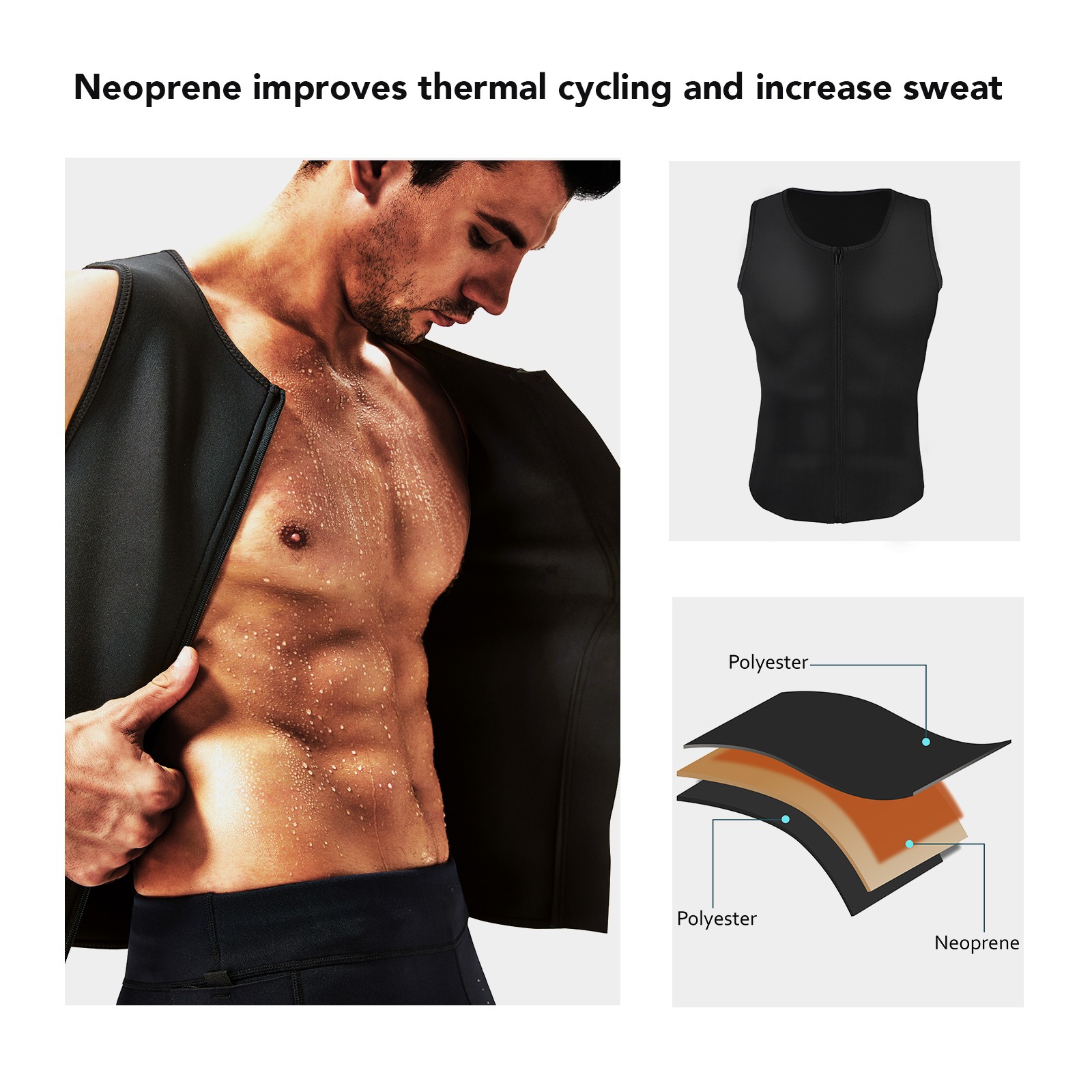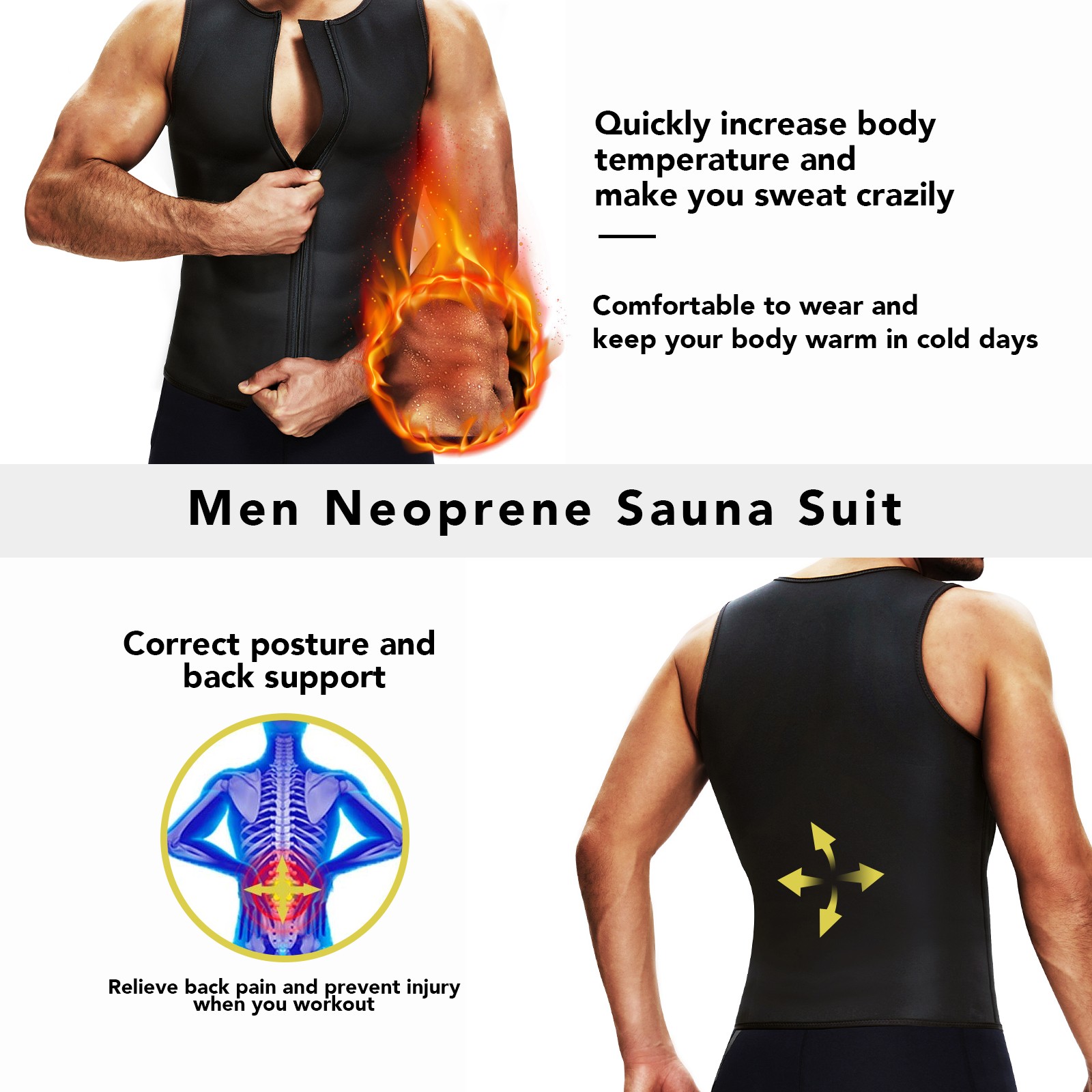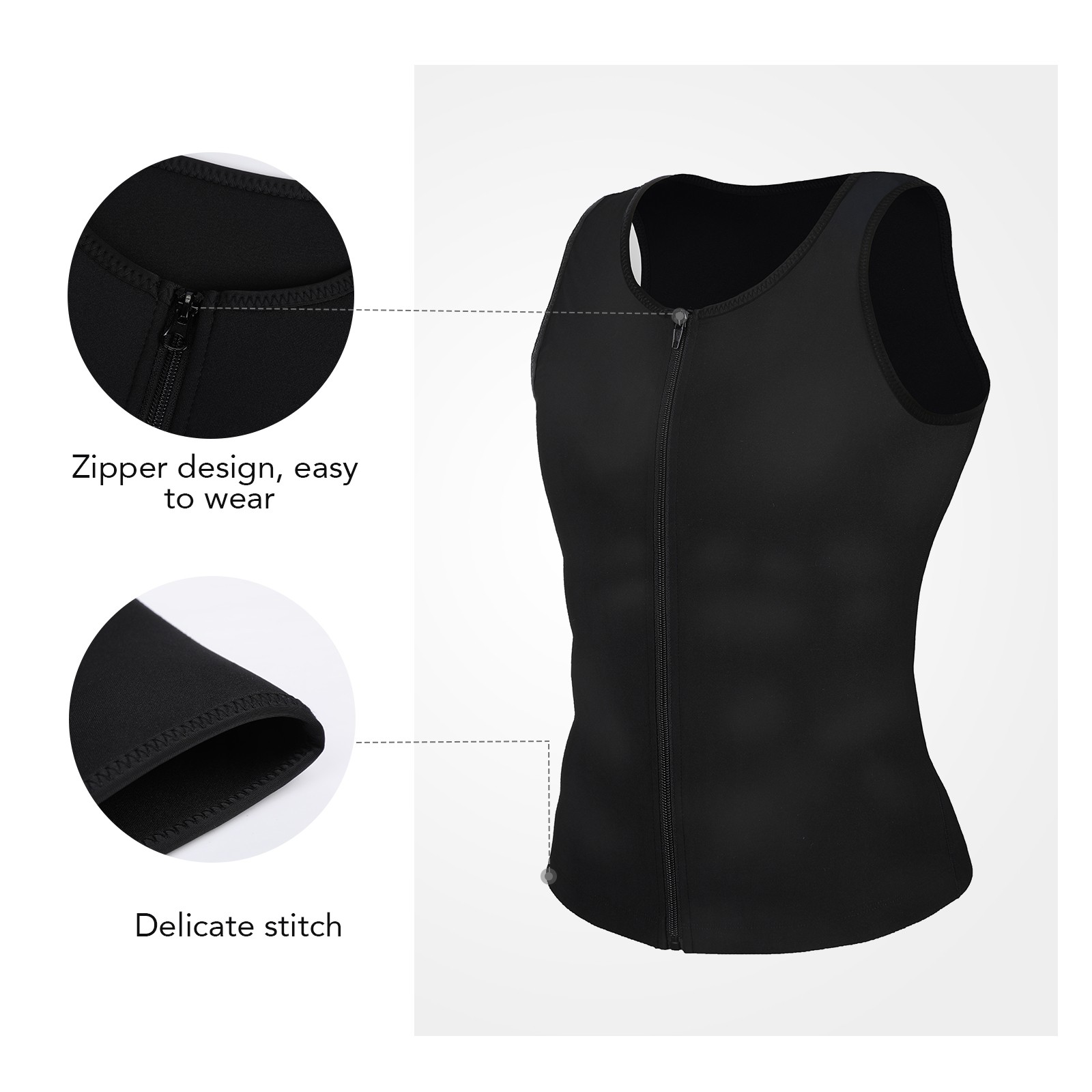 | size | bust | waist | length |
| --- | --- | --- | --- |
| S | 80-85 | 75-80 | 63 |
| M | 85-90 | 80-85 | 63 |
| L | 90-95 | 85-90 | 66 |
| XL | 95-100 | 90-95 | 66 |
| XXL | 100-105 | 95-100 | 69 |
| 3XL | 105-110 | 100-105 | 69 |
| size | bust(Inch) | waist(Inch) | length(Inch) |
| --- | --- | --- | --- |
| S | 31.5-33.5 | 29.5-31.5 | 24.8 |
| M | 33.5-35.4 | 31.5-33.5 | 24.8 |
| L | 35.4-37.4 | 33.5-35.4 | 26.0 |
| XL | 37.4-39.4 | 35.4-37.4 | 26.0 |
| XXL | 39.4-41.3 | 37.4-39.4 | 27.2 |
| 3XL | 41.3-43.3 | 39.4-41.3 | 27.2 |