Helps in burning tummy fat, reducing your abdomen and waist with Black Plus Size Latex Waist Trainer 7 Steel Bones Tummy Slimmer.
It Features:
1. If out of stock, need to customize;
2. 7 steel bones enhances shaping effect;
3. Pocket design, can put the phone and some little thing;
4. 3 rows hooks closure can adjust tightness according to your needs;
5. Widen velcro enhances the area of the force and the feeling of binding becomes stronger.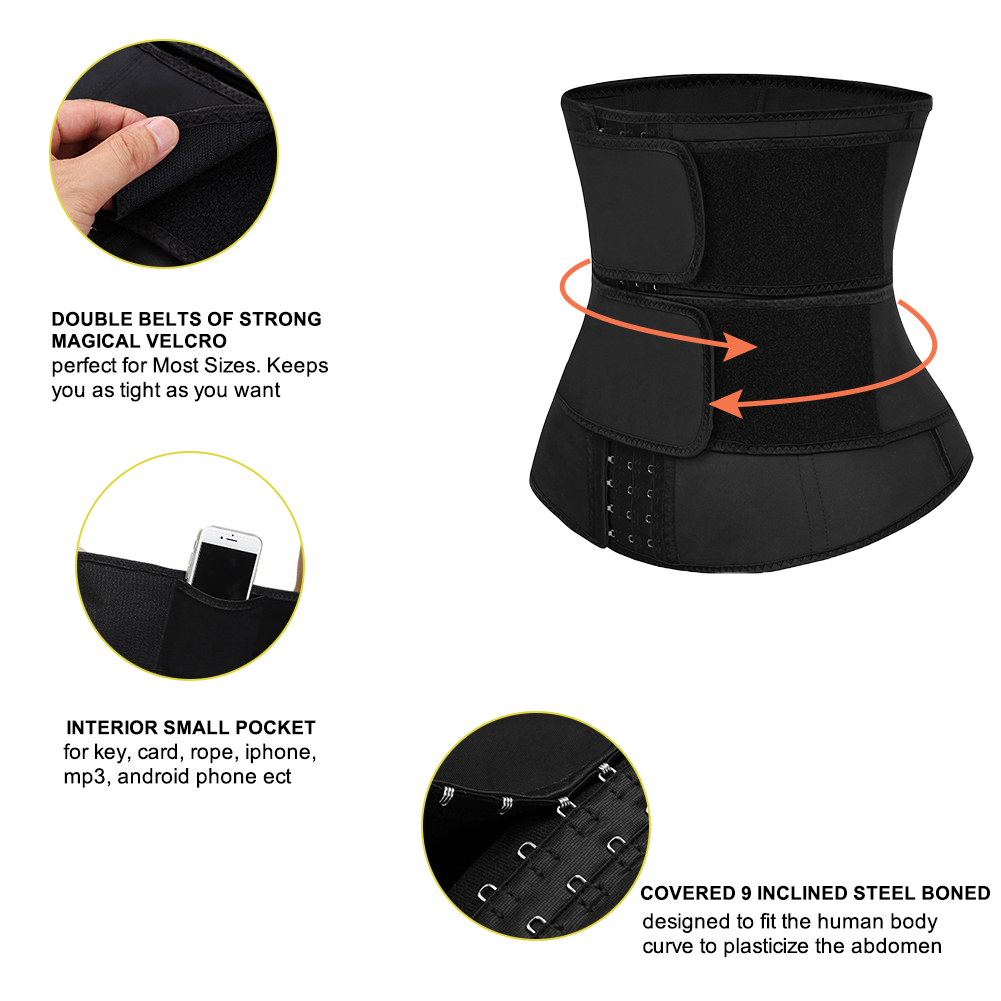 | size | waist | centre_front | center_back |
| --- | --- | --- | --- |
| S | 64-70 | 32.5 | 27 |
| M | 70-75 | 32.5 | 27 |
| L | 75-80 | 33.5 | 28.5 |
| XL | 80-85 | 33.5 | 28.5 |
| 2XL | 85-90 | 33.5 | 28.5 |
| 3XL | 90-95 | 33.5 | 28.5 |
| size | waist(Inch) | centre_front(Inch) | center_back |
| --- | --- | --- | --- |
| S | 25.2-27.6 | 12.8 | 27 |
| M | 27.6-29.5 | 12.8 | 27 |
| L | 29.5-31.5 | 13.2 | 28.5 |
| XL | 31.5-33.5 | 13.2 | 28.5 |
| 2XL | 33.5-35.4 | 13.2 | 28.5 |
| 3XL | 35.4-37.4 | 13.2 | 28.5 |