This Black Wide Straps Wireless Neoprene Sport Bra Intant Shaping is perfect for everyday comfortable wear to show your attractive bust curve.

It Features:

1. If out of stock, need to customize;
2. Have a perfect cut, fit the chest curve;
3. The lining mesh design is comfortable and breathable;
4. The front zipper design makes it easy to put on and take off;
5. The wide shoulder strap is not easy to slip during exercise;
6. Wireless design makes the bust no compression feeling, no sense of restraint;
7. The biggest selling point is that neoprene material can accelerate sports sweating;
8. Bust pad design keeps the bust concentrated during high-intensity exercise, it is not easy to move.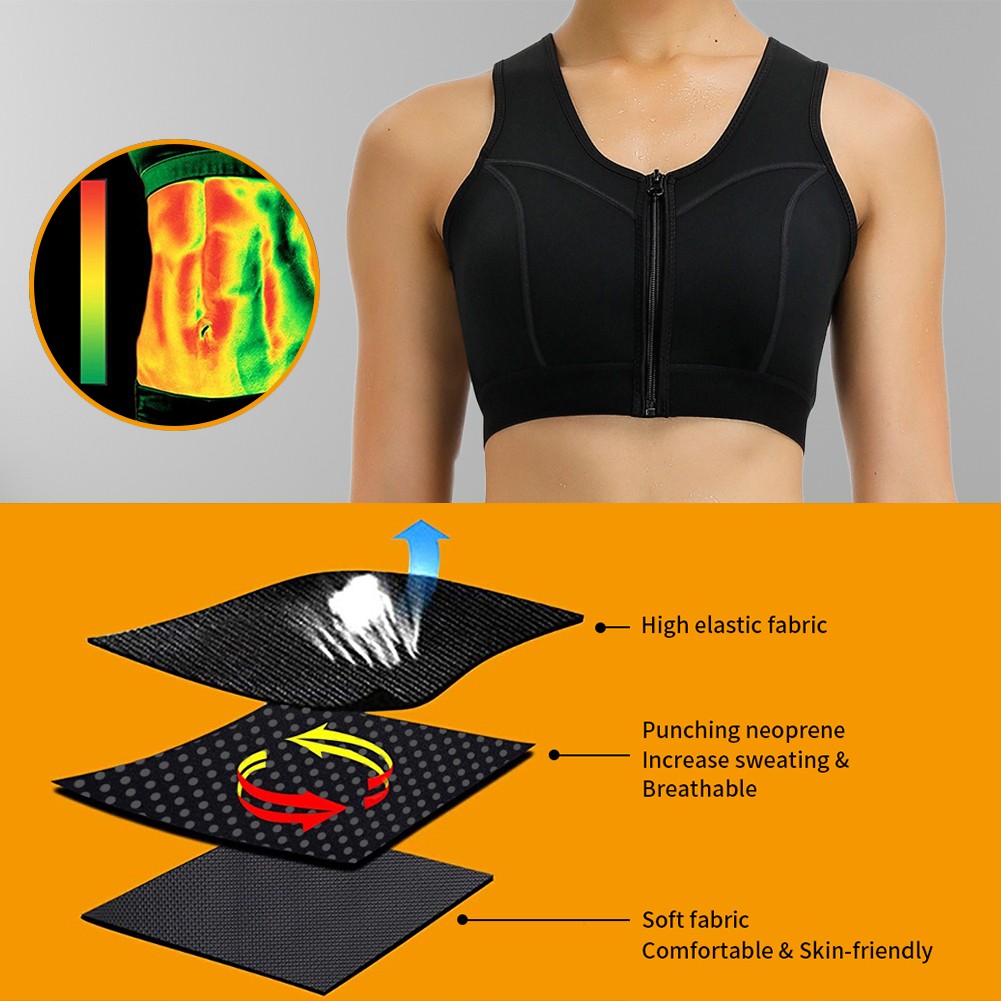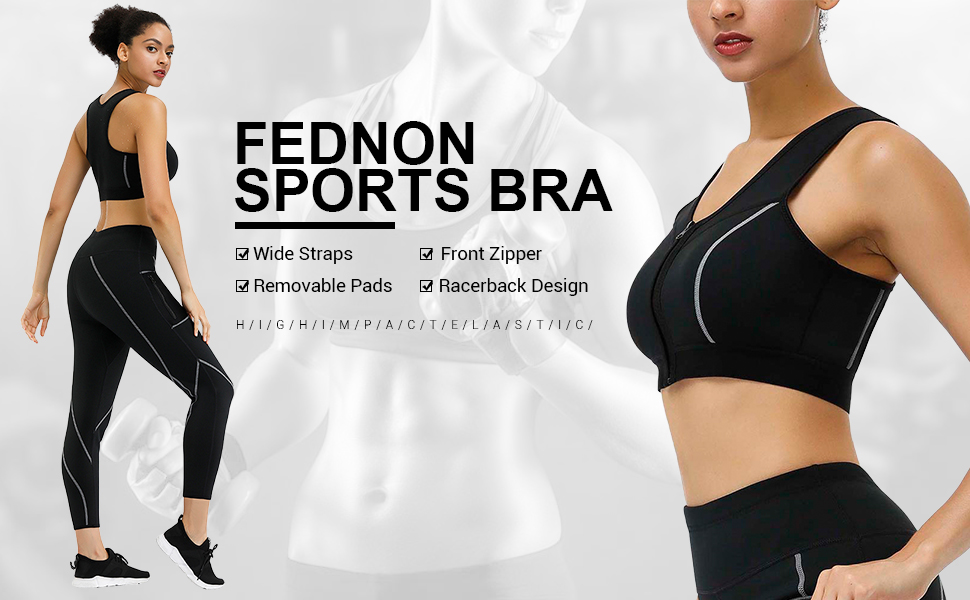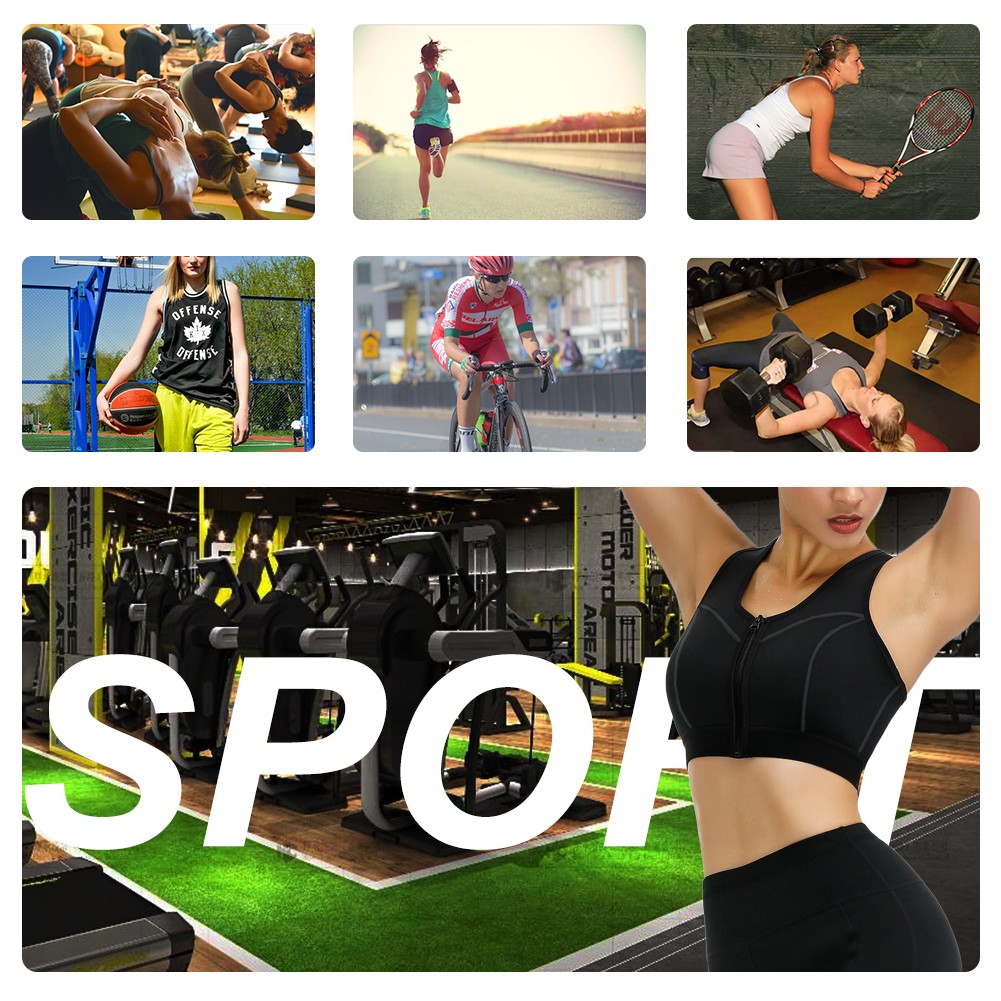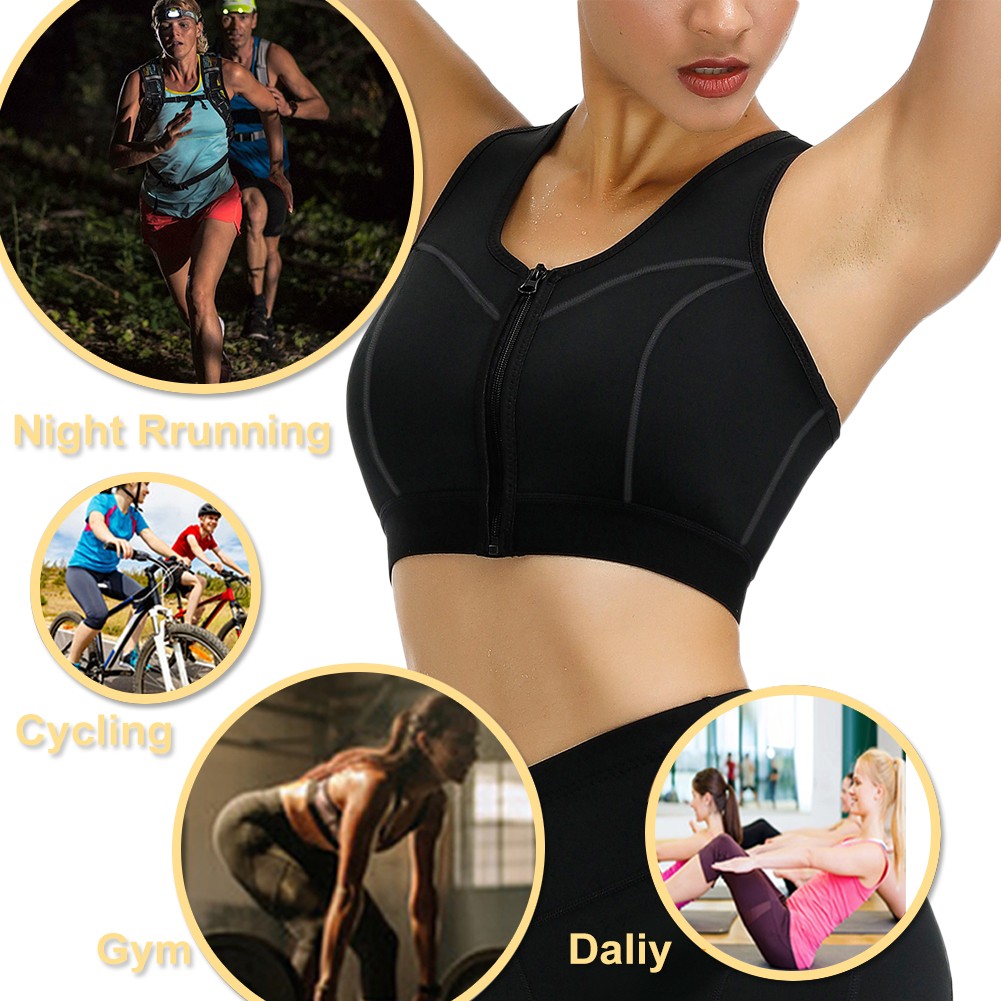 Pay attention: This size chart shows the size of the body measurements
| size | cup | uppe_chest_inch | lower_chest_inch |
| --- | --- | --- | --- |
| S | 32B 32C 34A 34B | 33.0-35.0 | 27.1-29.1 |
| M | 34C 34D 36A 36B | 35.0-37.0 | 29.1-31.1 |
| L | 36C 36D 38A 38B | 37.0-38.9 | 31.1-33.0 |
| XL | 38C 38D 40A 40B | 38.9-40.9 | 33.0-35.0 |
| XXL | 40C 40D 42B 42C | 40.9-42.9 | 35.0-37.0 |
| 3XL | 42D 44B 44C 44D | 42.9-44.8 | 37.0-38.9 |
Pay attention: This size chart shows the size of the body measurements
| size | cup | uppe_chest_inch | lower_chest_inch |
| --- | --- | --- | --- |
| S | 32B 32C 34A 34B | 33.0-35.0 | 27.1-29.1 |
| M | 34C 34D 36A 36B | 35.0-37.0 | 29.1-31.1 |
| L | 36C 36D 38A 38B | 37.0-38.9 | 31.1-33.0 |
| XL | 38C 38D 40A 40B | 38.9-40.9 | 33.0-35.0 |
| XXL | 40C 40D 42B 42C | 40.9-42.9 | 35.0-37.0 |
| 3XL | 42D 44B 44C 44D | 42.9-44.8 | 37.0-38.9 |