Style yourself a look that showcases boho vibes with Lovable Purple Batik Dyeing Bowknot Headscarf Dust-Free Mask Charming Fashion.

It Features:

1. 26 African patterns for you to choose casually;
2. All cotton fabric for a lightweight, breathable fit that feels great anytime;
3. Bowknot shape headscarf can also be used as a shawl to present stylish;
4. One size dustproof mask can't prevent germs. It's only used for decoration.

| size | headscarf_length | headscarf_width |
| --- | --- | --- |
| M | 180 | 55 |
| size | headscarf_length | headscarf_width |
| --- | --- | --- |
| M | 180 | 55 |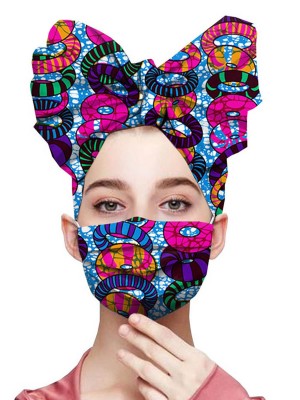 Package Images