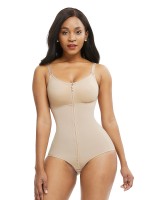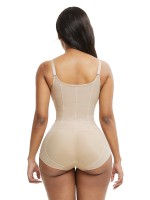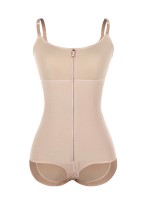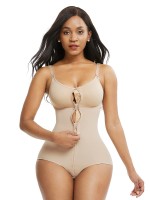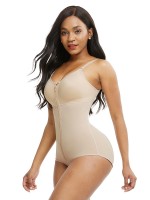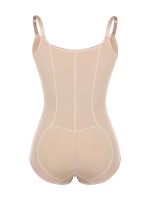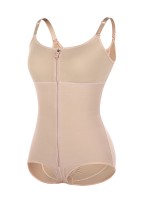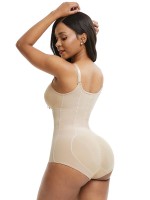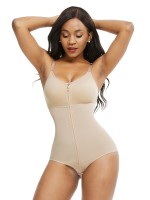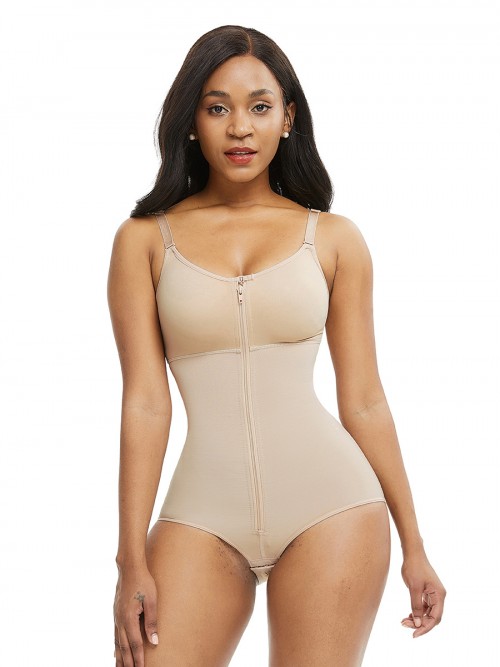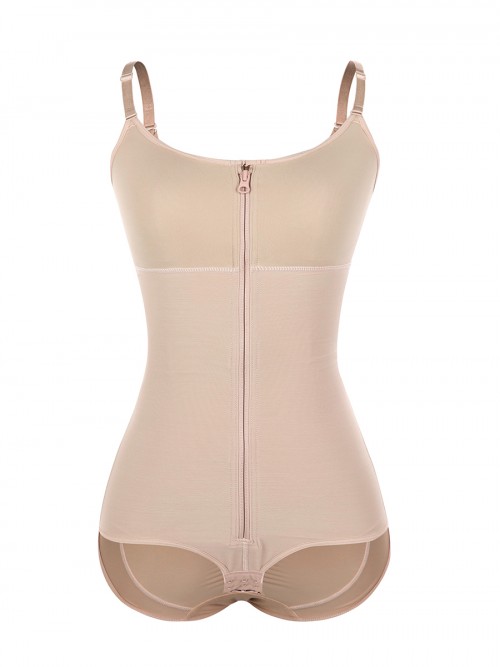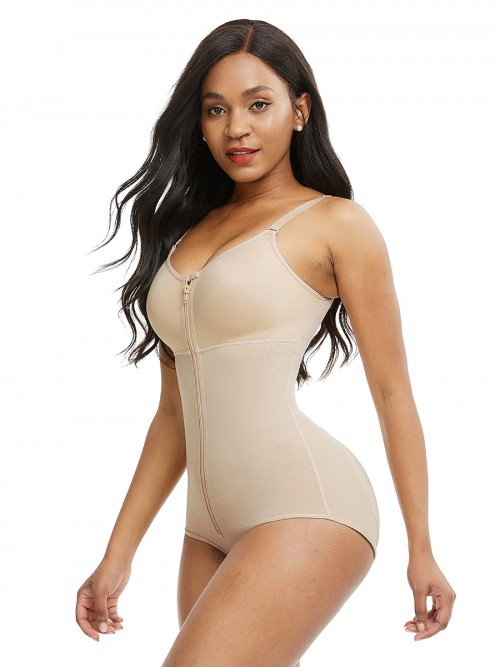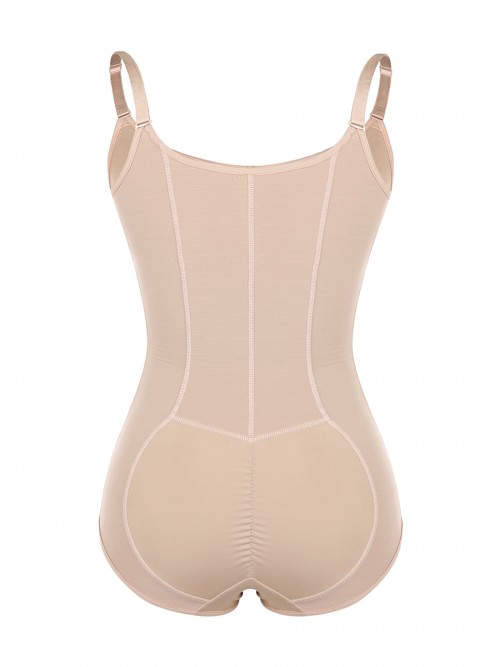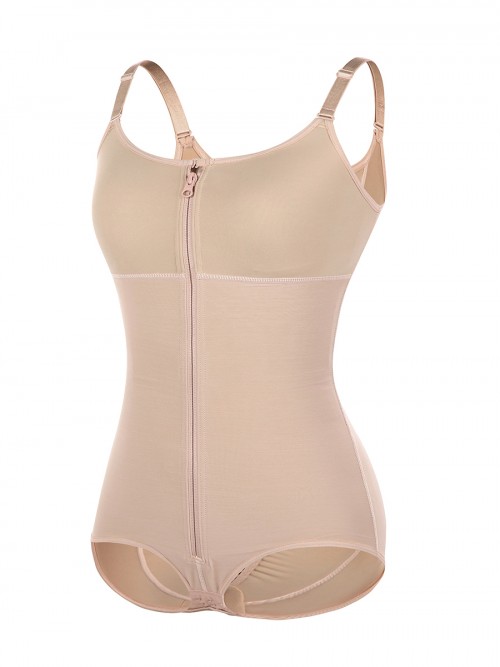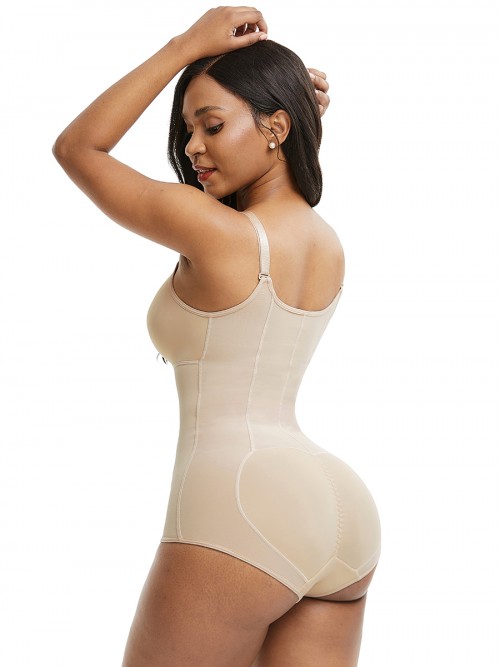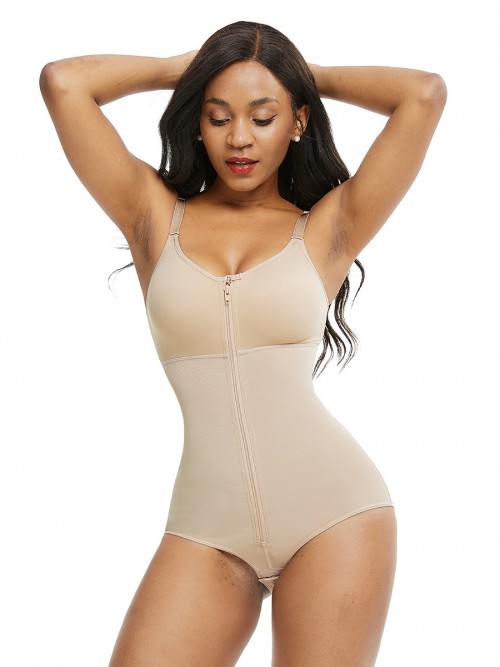 Nude Full Body Shaper Adjustable Straps Big Size Ultimate Stretch
SKU: MT190163-SK1
Weight: 0.32 kg
Material: 30%Spandex+70%Nylon
Estimate shipping fee
Tips:Most Express count shipping cost not only according to package weight, but also the size, And sometimes there's additional charge. So package weight is only for reference and the final shipping cost subject to system calculation.
CLOSE
DESCRIPTION
SIZE CHART
REVIEWS
DOWNLOAD PRODUCT'S IMAGES
The Nude Full Body Shaper Adjustable Straps Big Size Ultimate Stretch perfect to warn under all dresses, pants or skirts.
It Features:
1. Reverse zipper design for invisible under tight clothes;
2. Crotch buckle design makes it convenient to use the restroom;
3. Adjustable shoulder straps offering comfort and flexibility;
4. Chest pressing dies, suitable for a variety of chest sizes.
CM
Inch
| size | us | ukaunz | italy | france | spain | germany | janpan | russia | bust | waist | hip |
| --- | --- | --- | --- | --- | --- | --- | --- | --- | --- | --- | --- |
| S | 4-6 | 8-10 | 40-42 | 36-38 | 36-38 | 34-36 | 9-11 | 42-44 | 86-92 | 66-72 | 90-96 |
| M | 8-10 | 12-14 | 44-46 | 40-42 | 40-42 | 38-40 | 13-15 | 46-48 | 92-98 | 72-78 | 96-102 |
| L | 12-14 | 16-18 | 48-50 | 44-46 | 44-46 | 42-44 | 17-19 | 50-52 | 98-104 | 78-84 | 102-108 |
| XL | 16-18 | 20-22 | 52-54 | 48-50 | 48-50 | 46-48 | 21-23 | 54-56 | 104-110 | 84-90 | 108-114 |
| XXL | 18-20 | 22-24 | 54-56 | 50-52 | 50-52 | 48-50 | 23-25 | 56-58 | 110-116 | 90-96 | 114-120 |
| 3XL | 20-22 | 24-26 | 56-58 | 52-54 | 52-54 | 50-52 | 25-27 | 58-60 | 116-122 | 96-102 | 120-126 |
| 4XL | 22-24 | 26-28 | 58-60 | 54-56 | 54-56 | 52-54 | 27-29 | 60-62 | 122-128 | 102-108 | 126-132 |
| 5XL | 24-26 | 28-30 | 60-62 | 56-58 | 56-58 | 54-56 | 29-31 | 62-64 | 128-134 | 108-114 | 132-138 |
| 6XL | 26-28 | 30-32 | 62-64 | 58-60 | 58-60 | 56-58 | 31-33 | 64-66 | 134-140 | 114-120 | 138-144 |
| size | us | ukaunz | italy | france | spain | germany | janpan | russia | bust(Inch) | waist(Inch) | hip(Inch) |
| --- | --- | --- | --- | --- | --- | --- | --- | --- | --- | --- | --- |
| S | 4-6 | 8-10 | 40-42 | 36-38 | 36-38 | 34-36 | 9-11 | 42-44 | 33.9-36.2 | 26.0-28.3 | 35.4-37.8 |
| M | 8-10 | 12-14 | 44-46 | 40-42 | 40-42 | 38-40 | 13-15 | 46-48 | 36.2-38.6 | 28.3-30.7 | 37.8-40.2 |
| L | 12-14 | 16-18 | 48-50 | 44-46 | 44-46 | 42-44 | 17-19 | 50-52 | 38.6-40.9 | 30.7-33.1 | 40.2-42.5 |
| XL | 16-18 | 20-22 | 52-54 | 48-50 | 48-50 | 46-48 | 21-23 | 54-56 | 40.9-43.3 | 33.1-35.4 | 42.5-44.9 |
| XXL | 18-20 | 22-24 | 54-56 | 50-52 | 50-52 | 48-50 | 23-25 | 56-58 | 43.3-45.7 | 35.4-37.8 | 44.9-47.2 |
| 3XL | 20-22 | 24-26 | 56-58 | 52-54 | 52-54 | 50-52 | 25-27 | 58-60 | 45.7-48.0 | 37.8-40.2 | 47.2-49.6 |
| 4XL | 22-24 | 26-28 | 58-60 | 54-56 | 54-56 | 52-54 | 27-29 | 60-62 | 48.0-50.4 | 40.2-42.5 | 49.6-52.0 |
| 5XL | 24-26 | 28-30 | 60-62 | 56-58 | 56-58 | 54-56 | 29-31 | 62-64 | 50.4-52.8 | 42.5-44.9 | 52.0-54.3 |
| 6XL | 26-28 | 30-32 | 62-64 | 58-60 | 58-60 | 56-58 | 31-33 | 64-66 | 52.8-55.1 | 44.9-47.2 | 54.3-56.7 |
Pay attention: This size chart shows the size of the body measurements,not the size of the shaperwear

592003919
2019-11-18 20:39:00
MT190163-SK1
l am screening out loud thank you very much seller I don't have work to say how much I love them I will shop with you again I love you seller thank again
592003919
2019-11-18 20:39:00
MT190163-SK1
l am screening out loud thank you very much seller I don't have work to say how much I love them I will shop with you again I love you seller thank again