Looking for total tummy taming that lasts all day? Then look no further than this Tummy Training Black 7 Steel Bones Waist Cincher Double Belts.

It Features:

1. A front zipper keeps a tight fit around your waist to achieve the long-lasting waist-cinching effect as you lose weight;
2. Attach 2 layers of detachable belts for firm waist control, flatten the stomach and slim your tummy;
3. 7 steel bones can firmly control to add shaping effect;
4. Core made of latex helps with weight loss and waist sculpturing and shaping;
5. Elastic sticker straps for easy adjustment and secure closure and make sure that the belt is fastened tightly around the abs.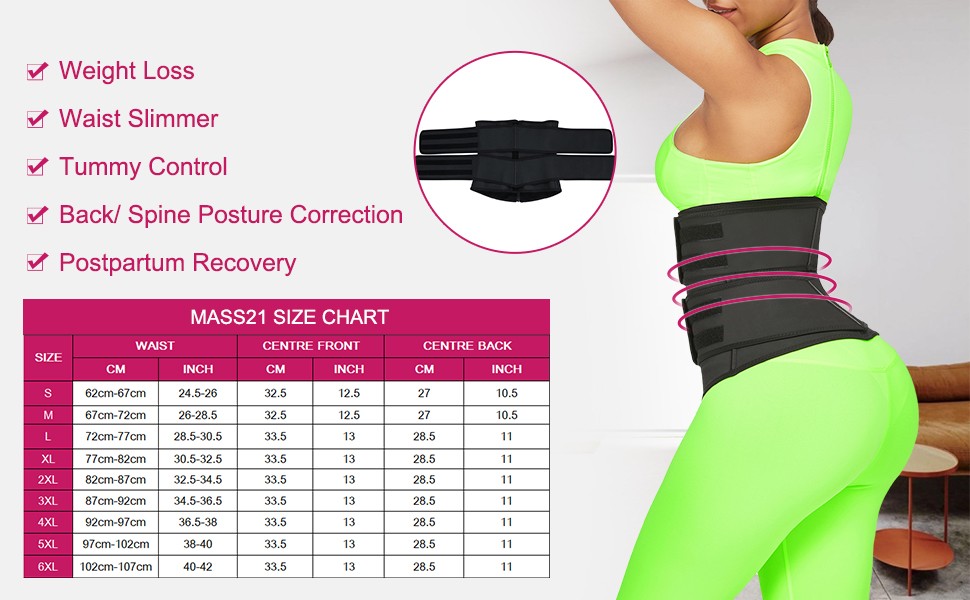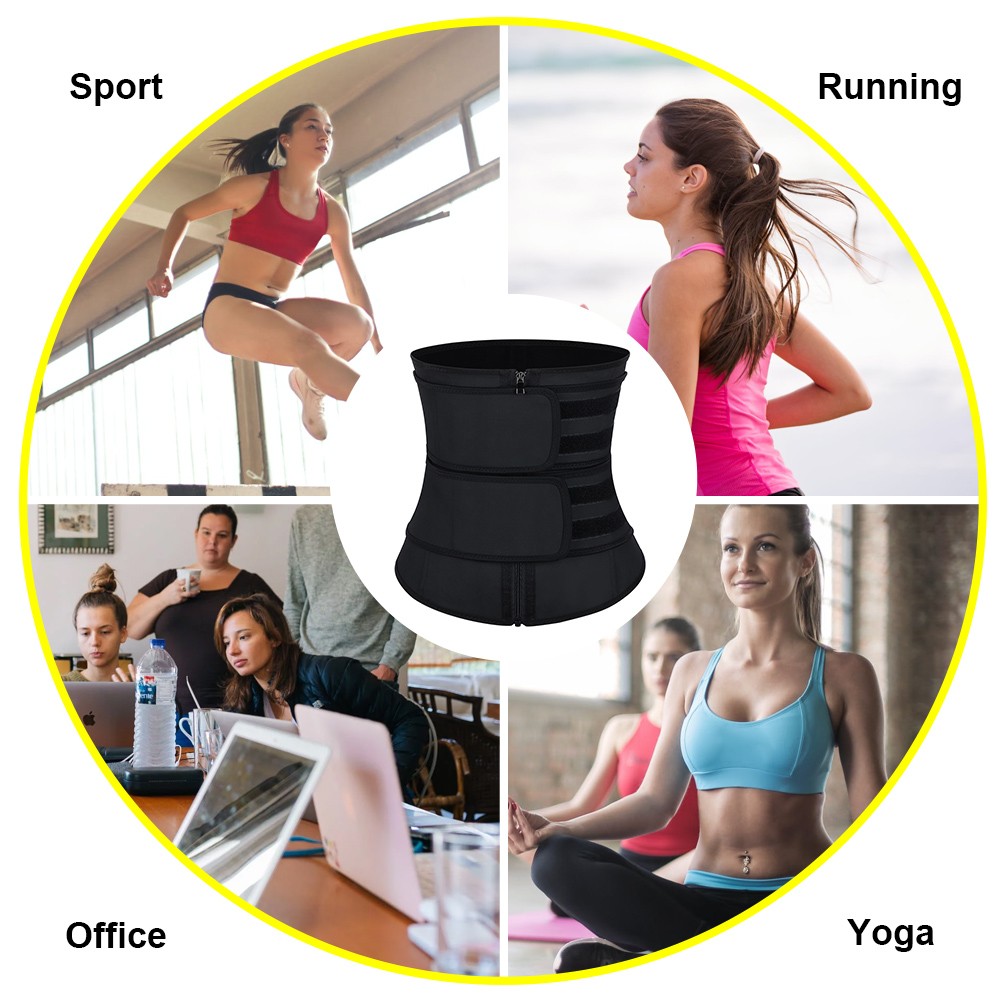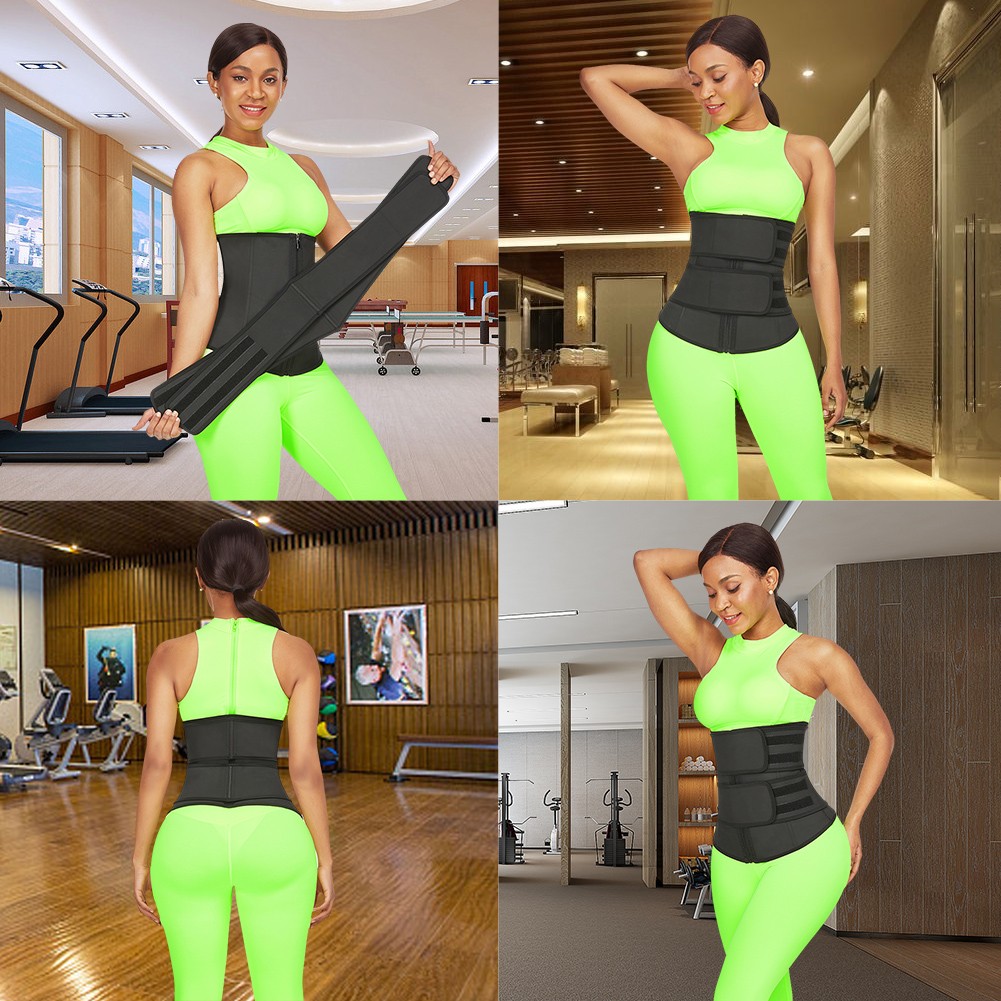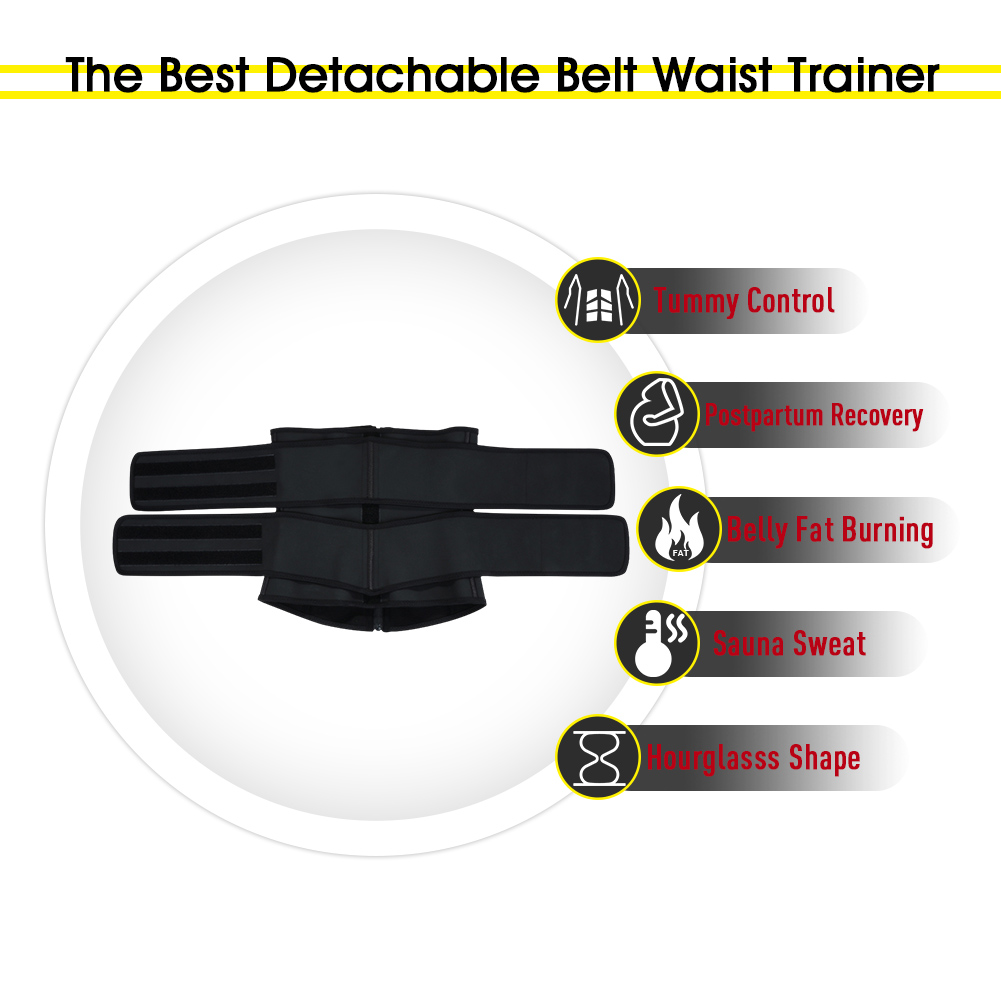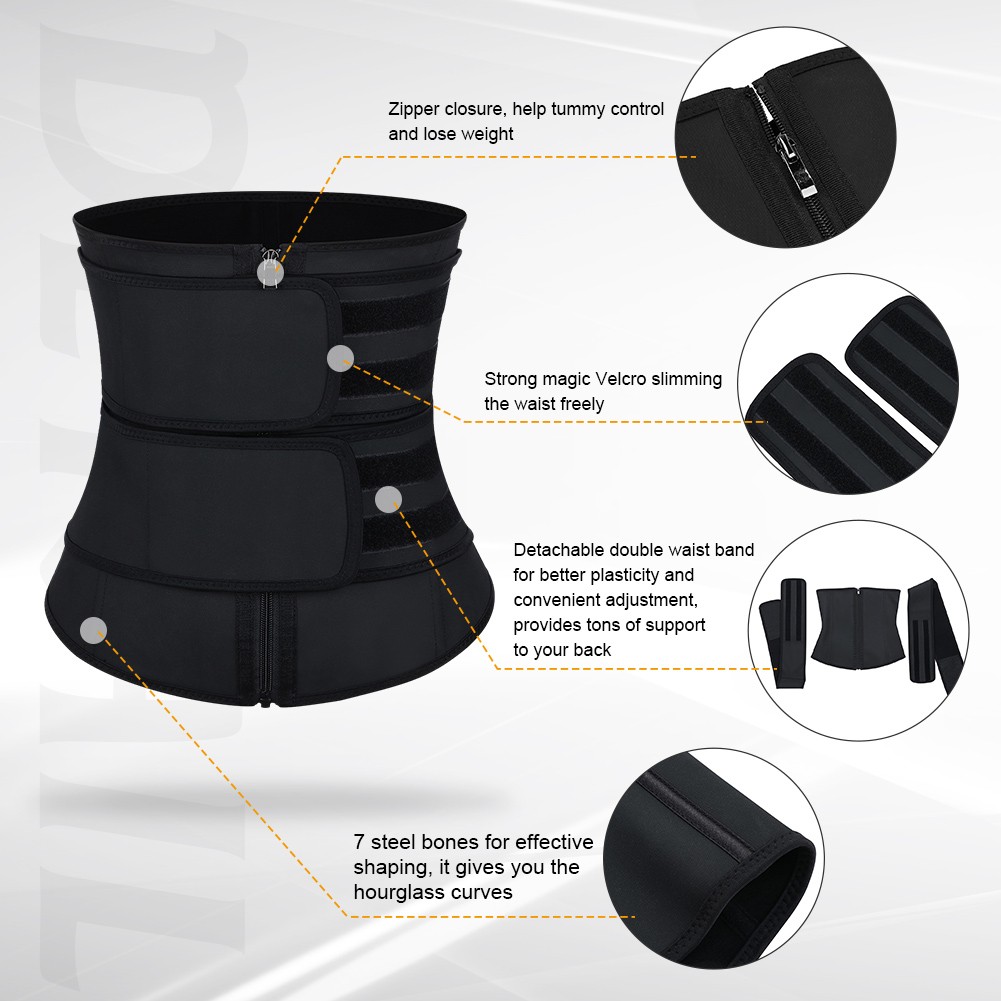 | size | waist | centre_front | centre_back |
| --- | --- | --- | --- |
| S | 62-67 | 32.5 | 27 |
| M | 67-72 | 32.5 | 27 |
| L | 72-77 | 33.5 | 28.5 |
| XL | 77-82 | 33.5 | 28.5 |
| 2XL | 82-87 | 33.5 | 28.5 |
| 3XL | 87-92 | 33.5 | 28.5 |
| 4XL | 92-97 | 33.5 | 28.5 |
| 5XL | 97-102 | 33.5 | 28.5 |
| 6XL | 102-107 | 33.5 | 28.5 |
| size | waist(Inch) | centre_front(Inch) | centre_back(Inch) |
| --- | --- | --- | --- |
| S | 24.4-26.4 | 12.8 | 10.6 |
| M | 26.4-28.3 | 12.8 | 10.6 |
| L | 28.3-30.3 | 13.2 | 11.2 |
| XL | 30.3-32.3 | 13.2 | 11.2 |
| 2XL | 32.3-34.3 | 13.2 | 11.2 |
| 3XL | 34.3-36.2 | 13.2 | 11.2 |
| 4XL | 36.2-38.2 | 13.2 | 11.2 |
| 5XL | 38.2-40.2 | 13.2 | 11.2 |
| 6XL | 40.2-42.1 | 13.2 | 11.2 |