The Tummy Trimmer Black Neoprene Double Belt Waist Trainer Hooks increases your core temperature during exercise, enhances thermogenic activity, and sweat so it helps reduce water weight.

It Features:

1. Three eye and hook closures can adjust the size and tightness at will;
2. The neoprene material for calorie burn, crazy sweat and enhance your workout;
3. Double belt design can not only strengthen the control level but also be convenient for adjusting;
4. People of different sizes able to wear this stretchy waist trainer belt easily.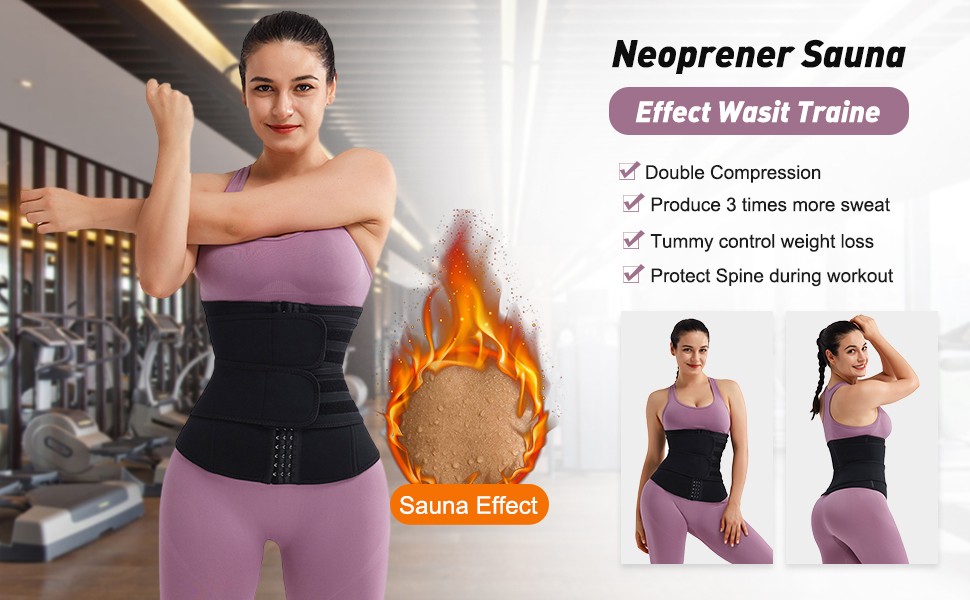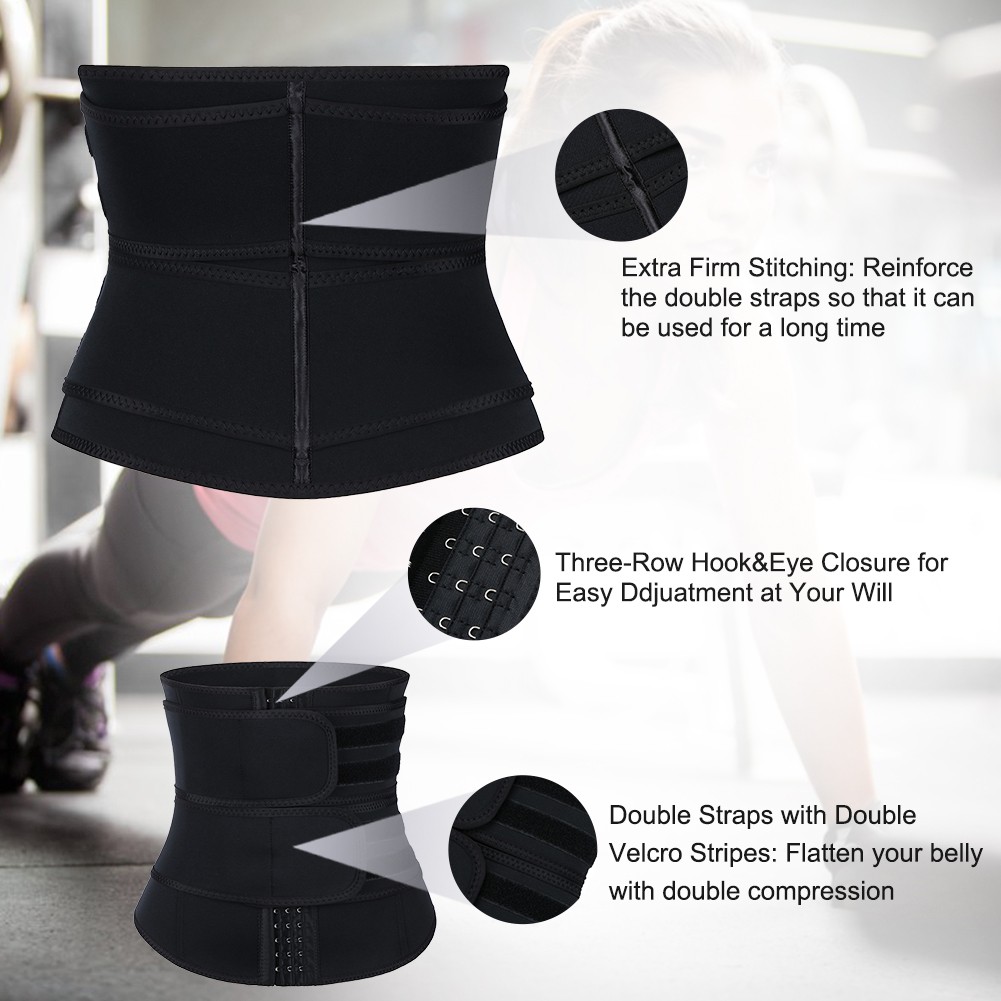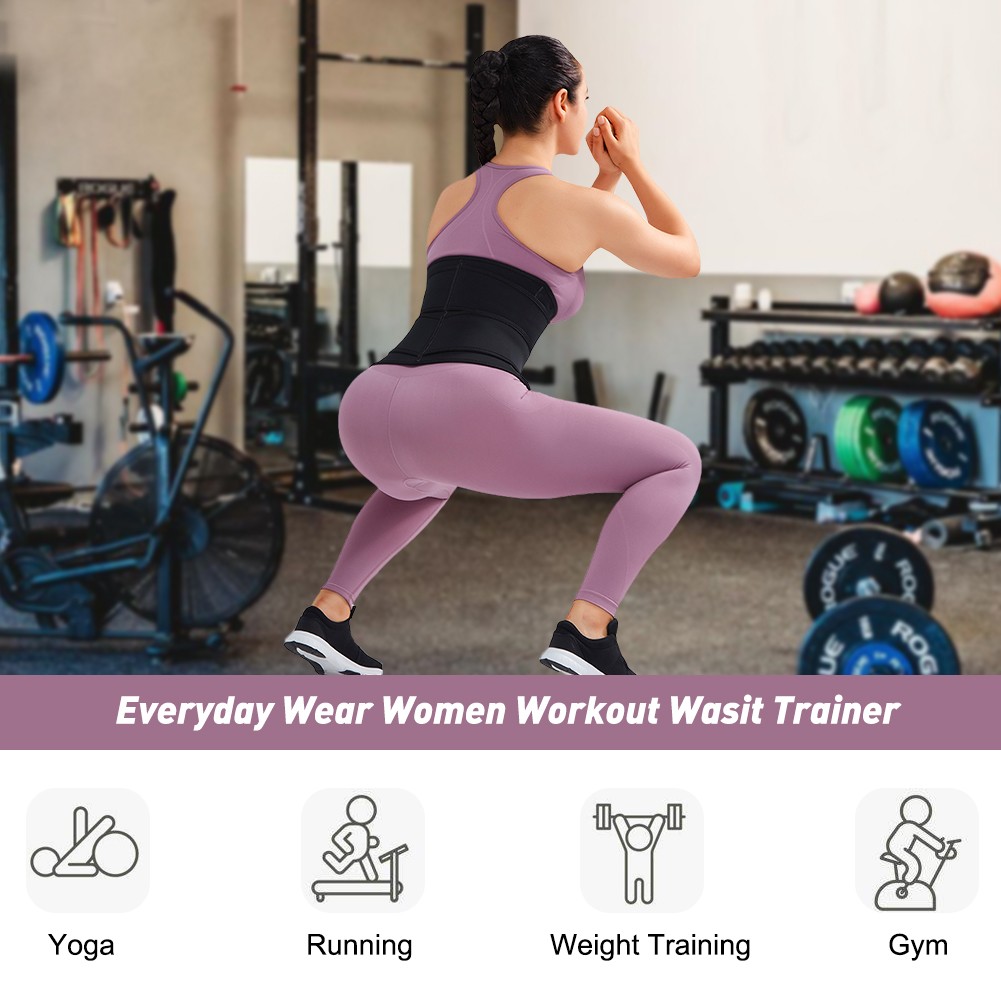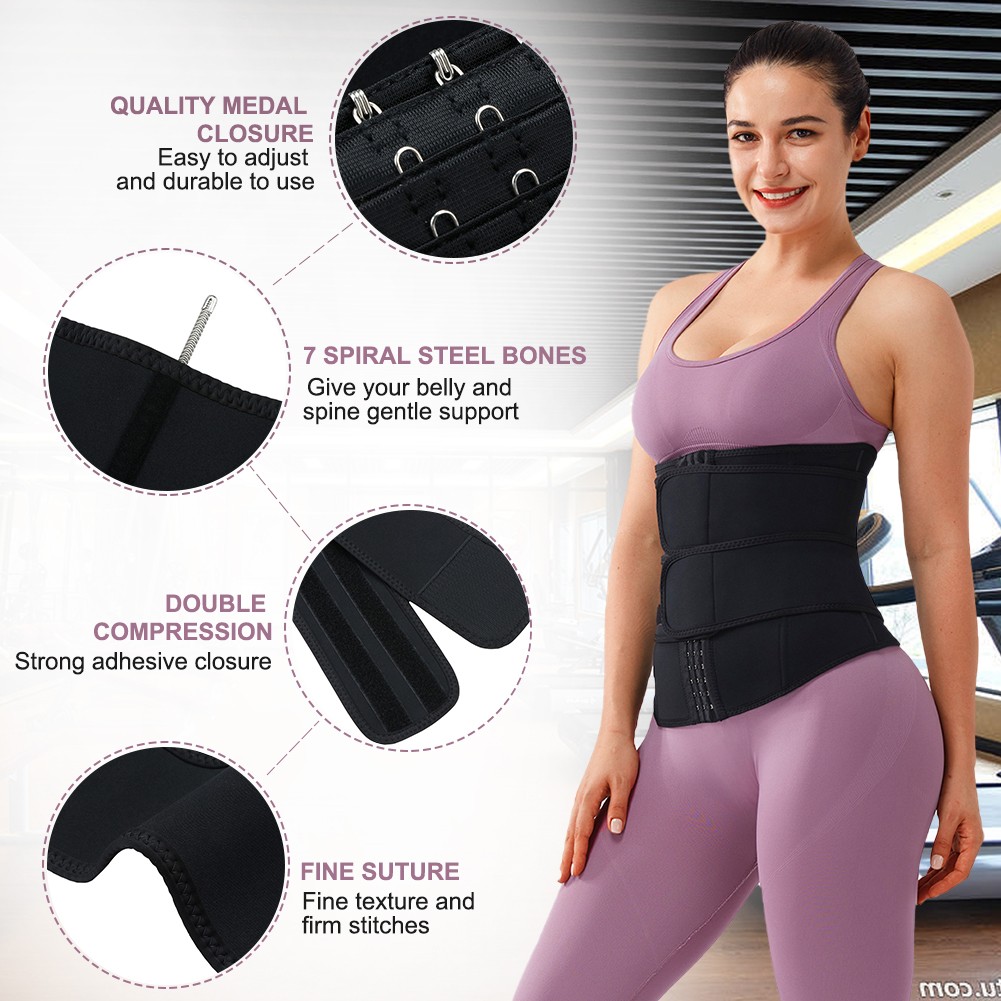 | size | waist | centre_front | centre_back |
| --- | --- | --- | --- |
| S | 65-72 | 32 | 27 |
| M | 72-78 | 32 | 27 |
| L | 78-84 | 34 | 29.5 |
| XL | 84-90 | 34 | 29.5 |
| 2XL | 90-96 | 34 | 29.5 |
| 3XL | 96-102 | 34 | 29.5 |
| 4XL | 102-108 | 34 | 29.5 |
| 5XL | 108-114 | 34 | 29.5 |
| 6XL | 114-120 | 34 | 29.5 |
| size | waist(Inch) | centre_front(Inch) | centre_back(Inch) |
| --- | --- | --- | --- |
| S | 25.6-28.3 | 12.6 | 10.6 |
| M | 28.3-30.7 | 12.6 | 10.6 |
| L | 30.7-33.1 | 13.4 | 11.6 |
| XL | 33.1-35.4 | 13.4 | 11.6 |
| 2XL | 35.4-37.8 | 13.4 | 11.6 |
| 3XL | 37.8-40.2 | 13.4 | 11.6 |
| 4XL | 40.2-42.5 | 13.4 | 11.6 |
| 5XL | 42.5-44.9 | 13.4 | 11.6 |
| 6XL | 44.9-47.2 | 13.4 | 11.6 |