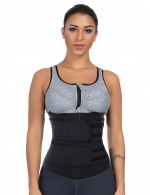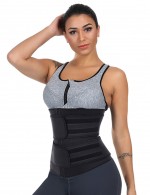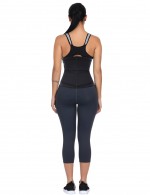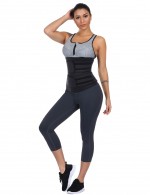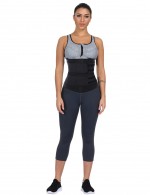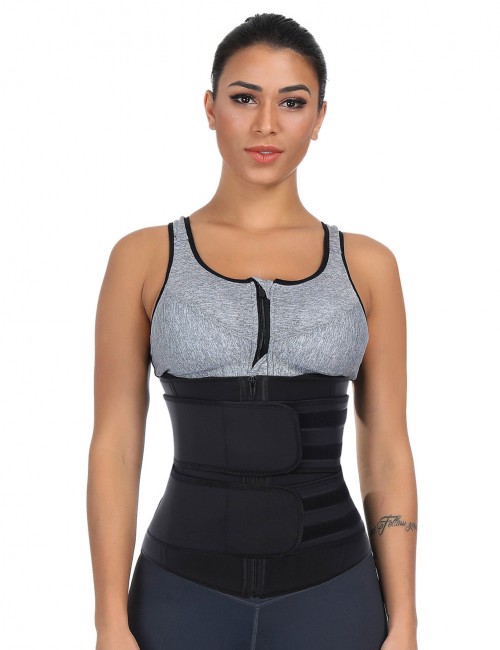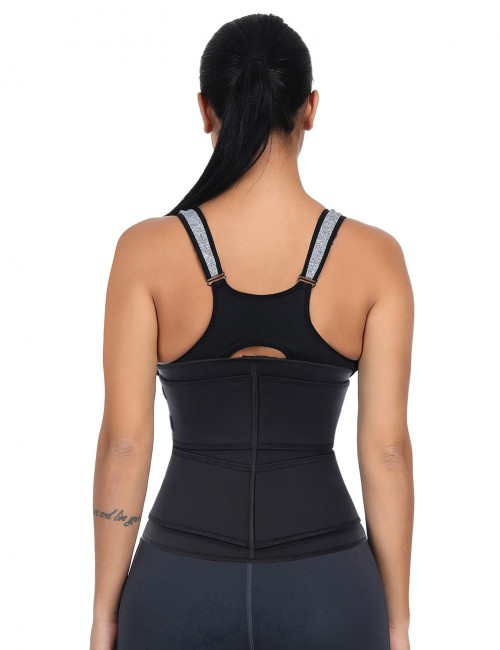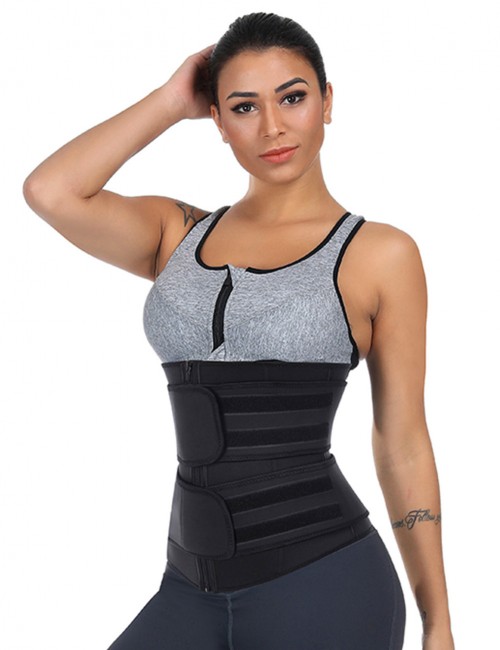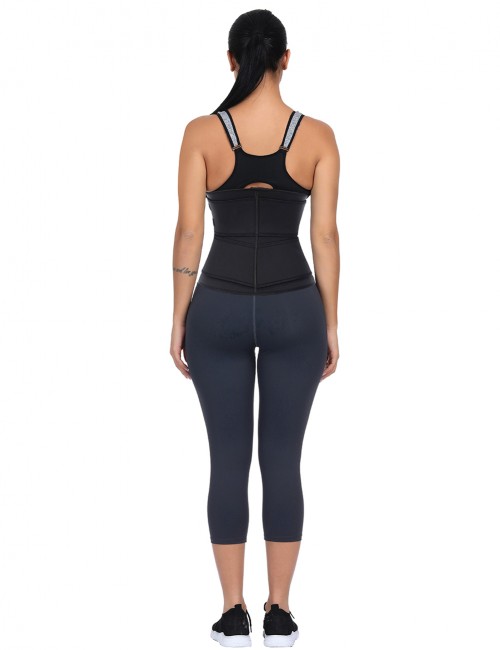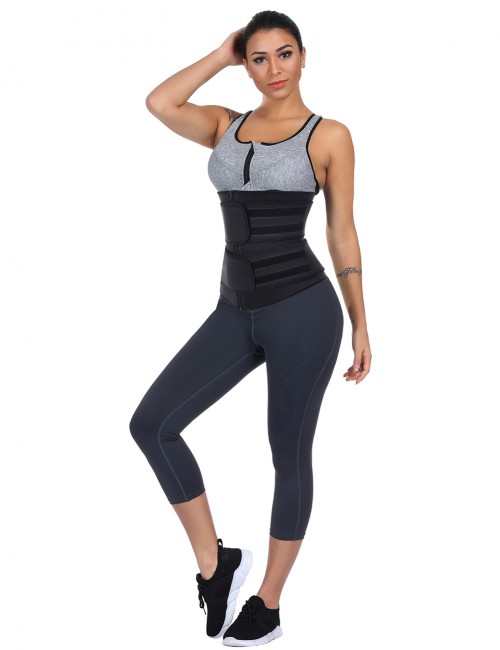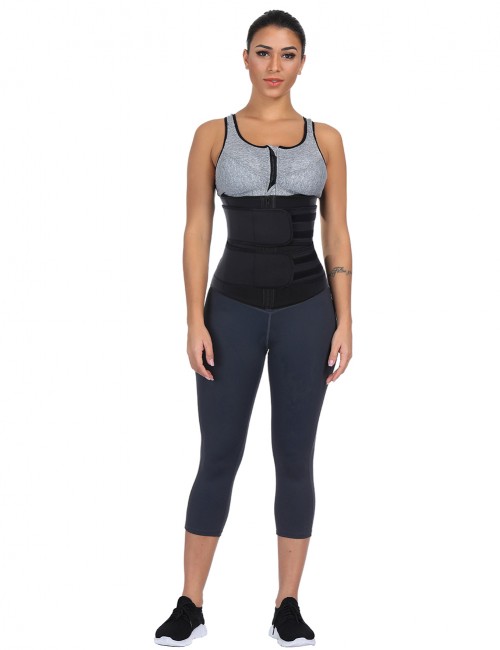 Black Adjustable Compression Double Belt Waist Trainer Tummy Control
SKU: B195063-BK1
Weight: 0.60 kg
Material: 100%Neoprene,100%Polyester
Estimate shipping fee
Tips:Most Express count shipping cost not only according to package weight, but also the size, And sometimes there's additional charge. So package weight is only for reference and the final shipping cost subject to system calculation.
CLOSE
DESCRIPTION
SIZE CHART
REVIEWS
DOWNLOAD PRODUCT'S IMAGES

Enhance your silhouette in this Black Adjustable Compression Double Belt Waist Trainer Tummy Control perfectly.

It Features:

1. The front zipper keeps a tight fit around your waist to achieve long-lasting waist-cinching effect;
2. Double belts for firm waist control, flatten the stomach and slim your tummy;
3.Elastic sticker for easy adjustment and secure closure;

4. Neoprene fabric helps with weight loss and waist sculpturing and shaping.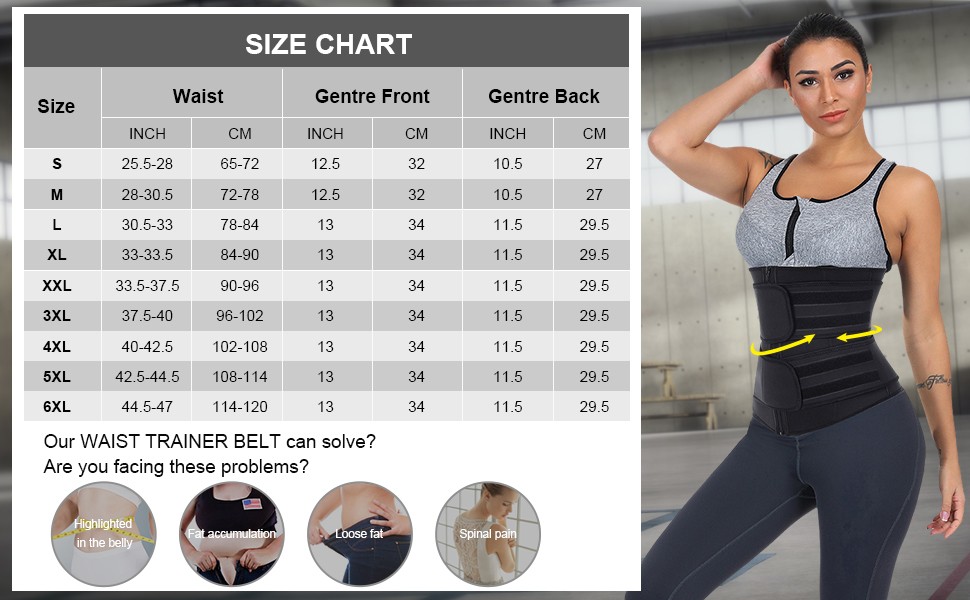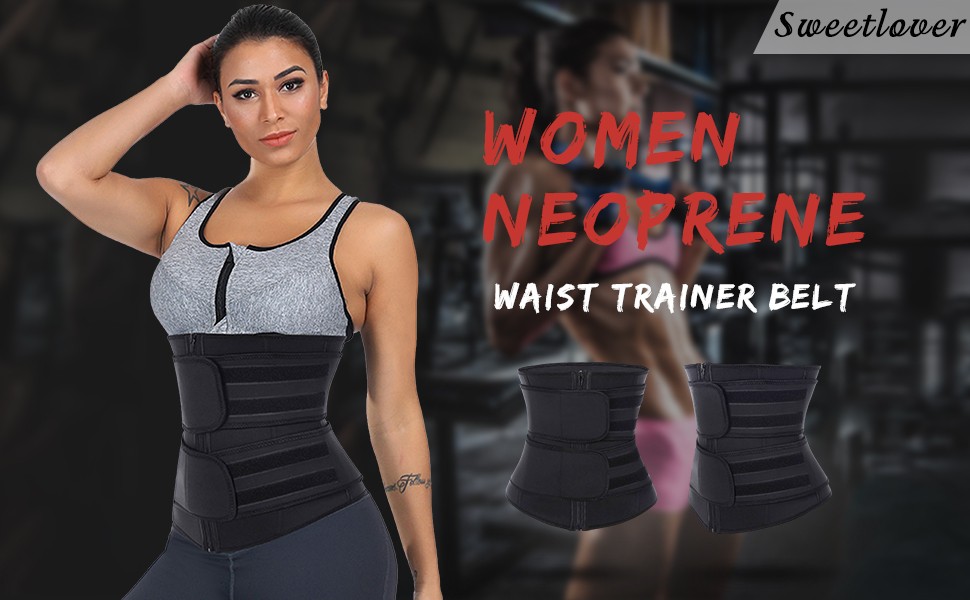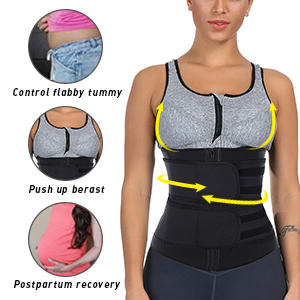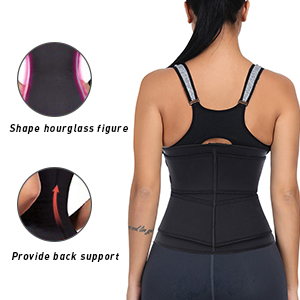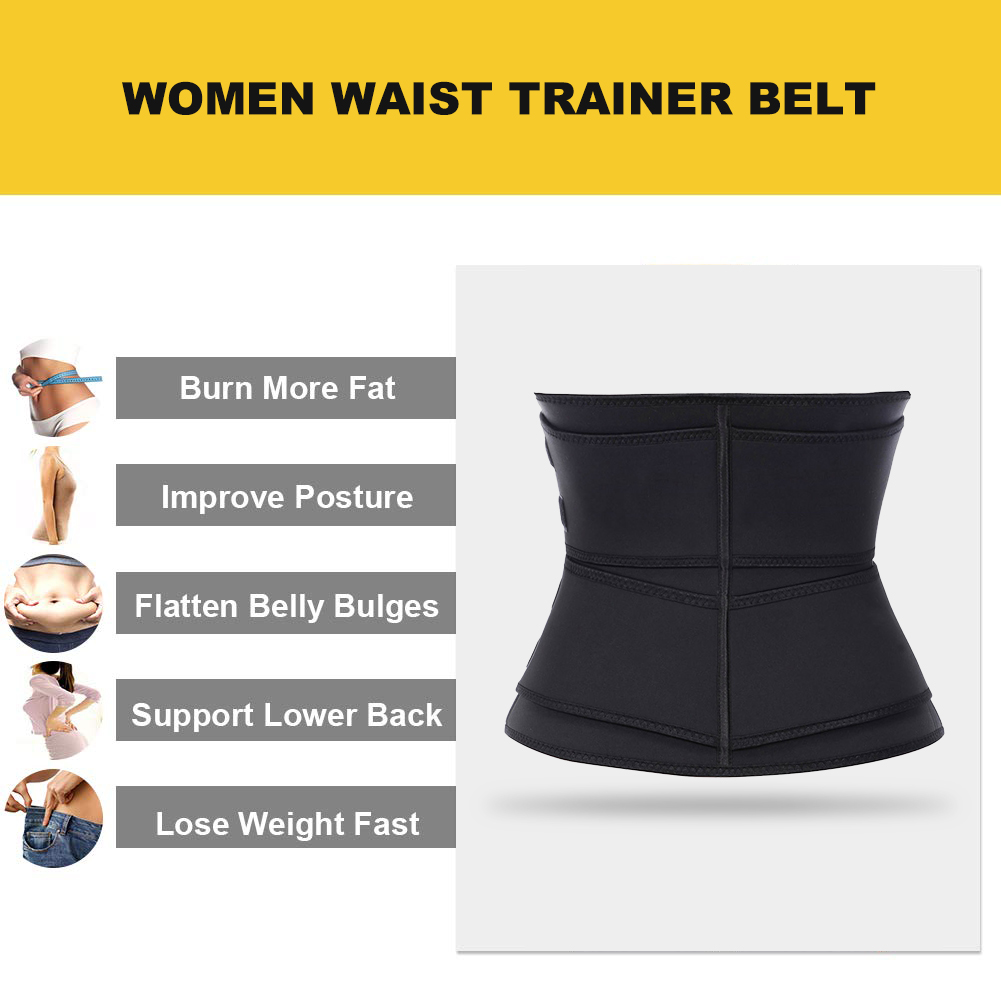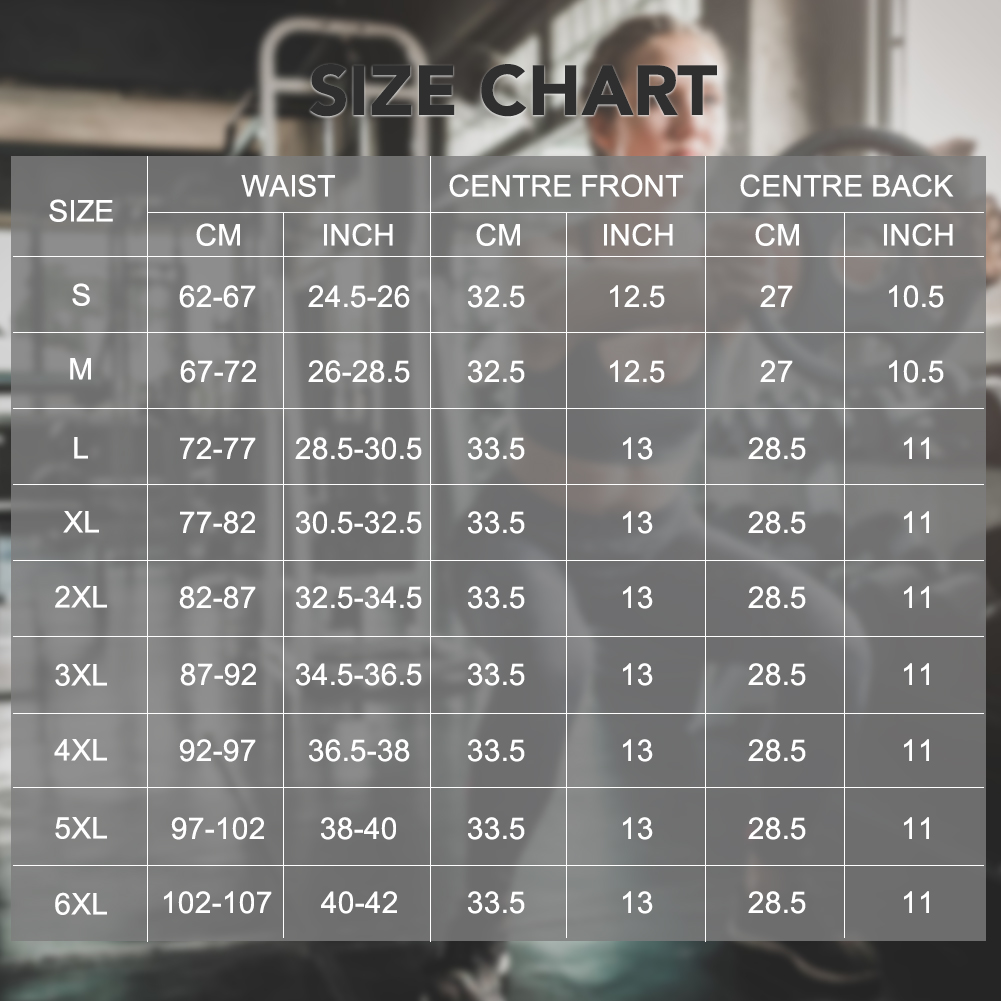 CM
Inch
| Size | Waist | Centre Front | Centre Back |
| --- | --- | --- | --- |
| S | 65-72 | 32 | 27 |
| M | 72-78 | 32 | 27 |
| L | 78-84 | 34 | 29.5 |
| XL | 84-90 | 34 | 29.5 |
| XXL | 90-96 | 34 | 29.5 |
| 3XL | 96-102 | 34 | 29.5 |
| 4XL | 102-108 | 34 | 29.5 |
| 5XL | 108-114 | 34 | 29.5 |
| 6XL | 114-120 | 34 | 29.5 |
| Size | Waist(Inch) | Centre Front | Centre Back |
| --- | --- | --- | --- |
| S | 25.6-28.3 | 32 | 27 |
| M | 28.3-30.7 | 32 | 27 |
| L | 30.7-33.1 | 34 | 29.5 |
| XL | 33.1-35.4 | 34 | 29.5 |
| XXL | 35.4-37.8 | 34 | 29.5 |
| 3XL | 37.8-40.2 | 34 | 29.5 |
| 4XL | 40.2-42.5 | 34 | 29.5 |
| 5XL | 42.5-44.9 | 34 | 29.5 |
| 6XL | 44.9-47.2 | 34 | 29.5 |

Laneesha James
2021-01-09 14:32:38
B195063-BK1 , Black - M
great

Laneesha James
2021-01-09 14:32:38
B195063-BK1 , Black - L
great