The Compression Red Abdomen Control Fitness Neoprene Waist Trainer could help you burn your tummy fatty, making you sweat like crazy, and let you have a healthy body.

It Features:

1. Zipper design, easy to put on and take off;
2. Embossed design, soft against the skin, prevent slipping;
3. 10 steel bones, posture corrector, provide powerful waist shaping;
4. Velcro with full wool fabric can adjust the position to fit your body effectively;
5. Clasp design prevents the zipper from sliding and enhances the binding force of the zipper end;
6. The neoprene material for calorie burning, crazy sweat and can also enhance your workout to achieve your fitness weight loss goals faster.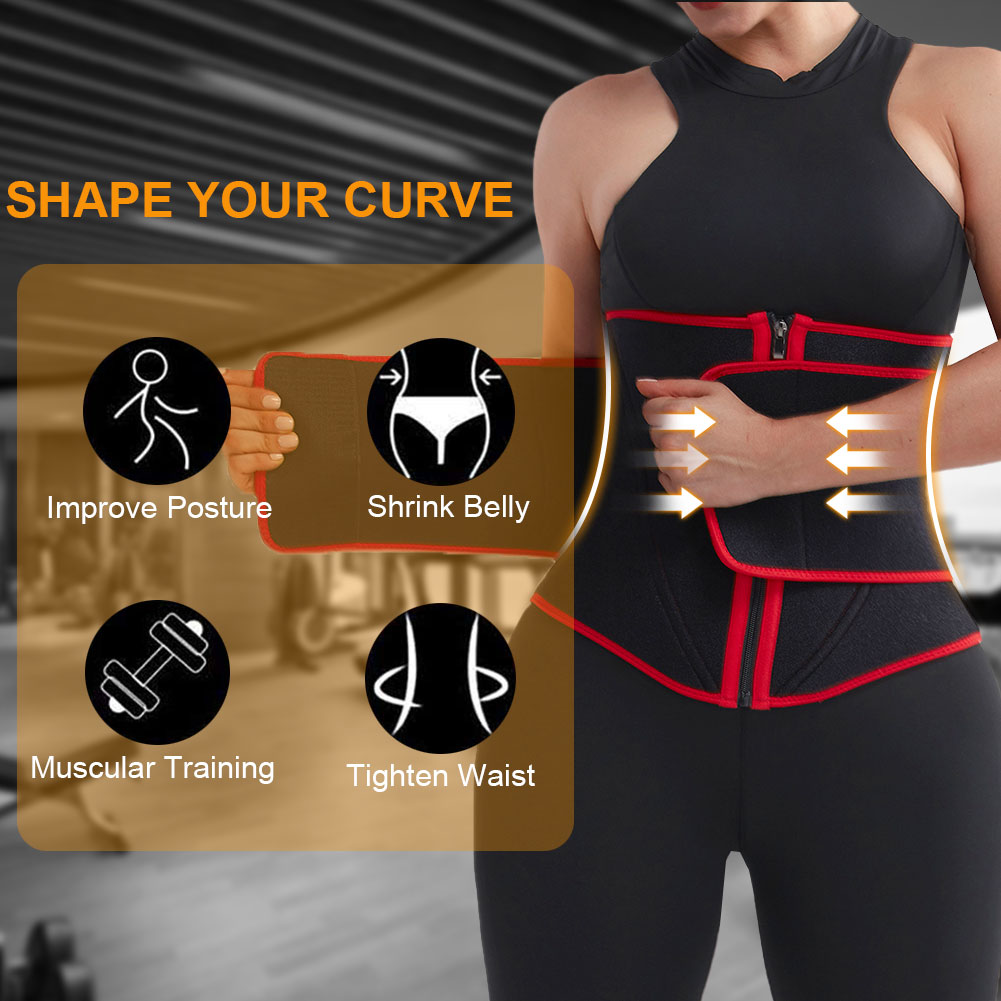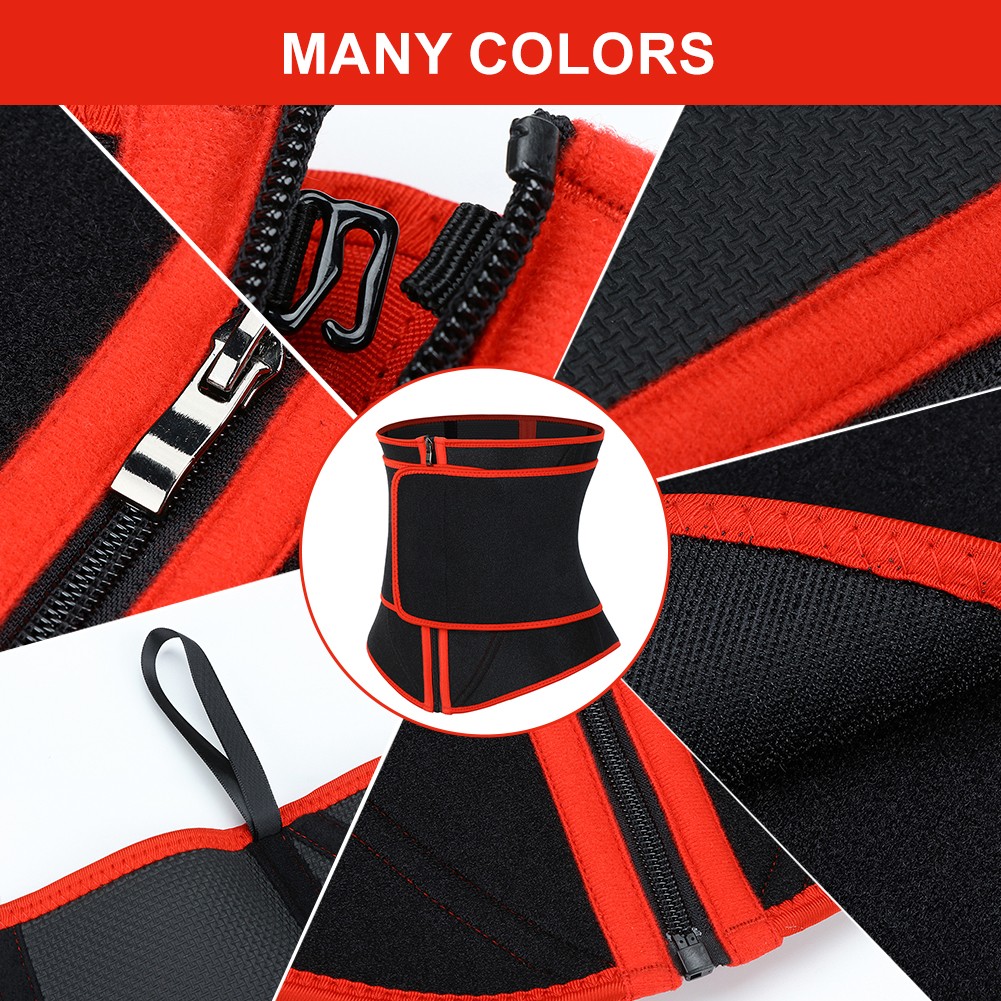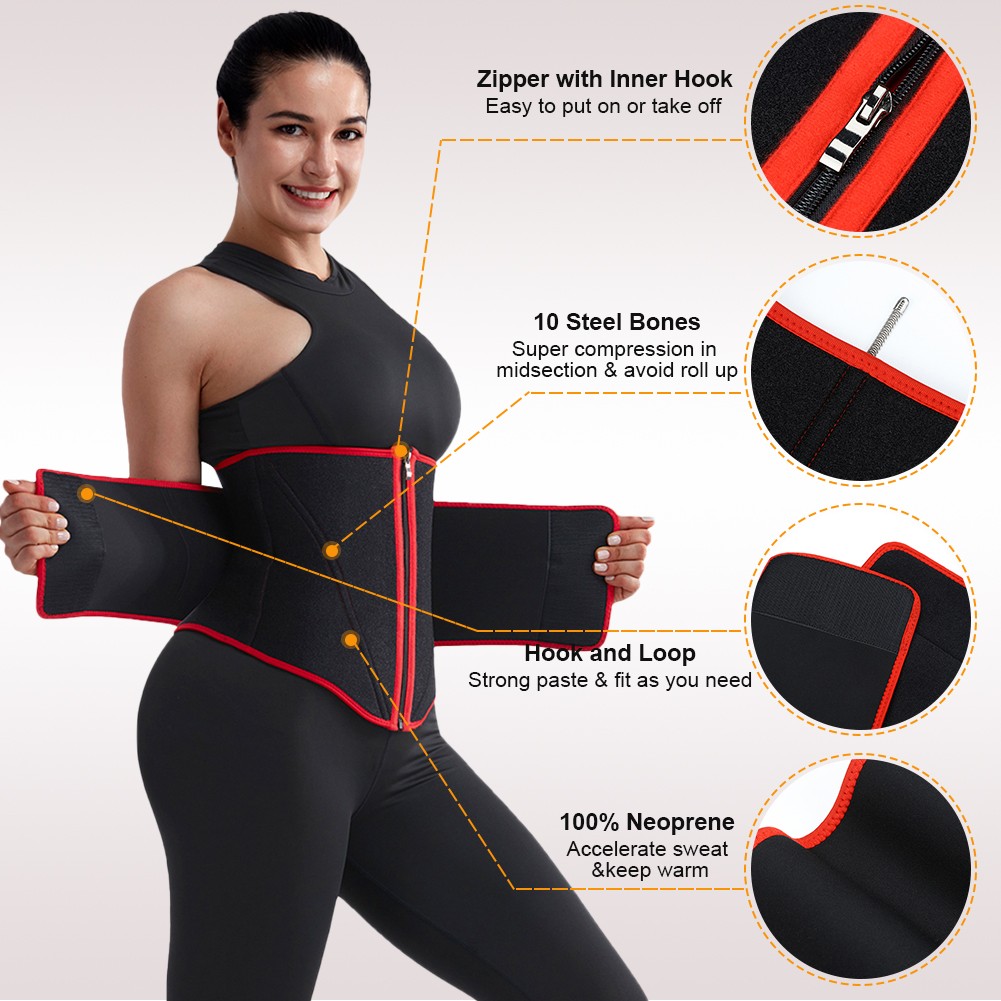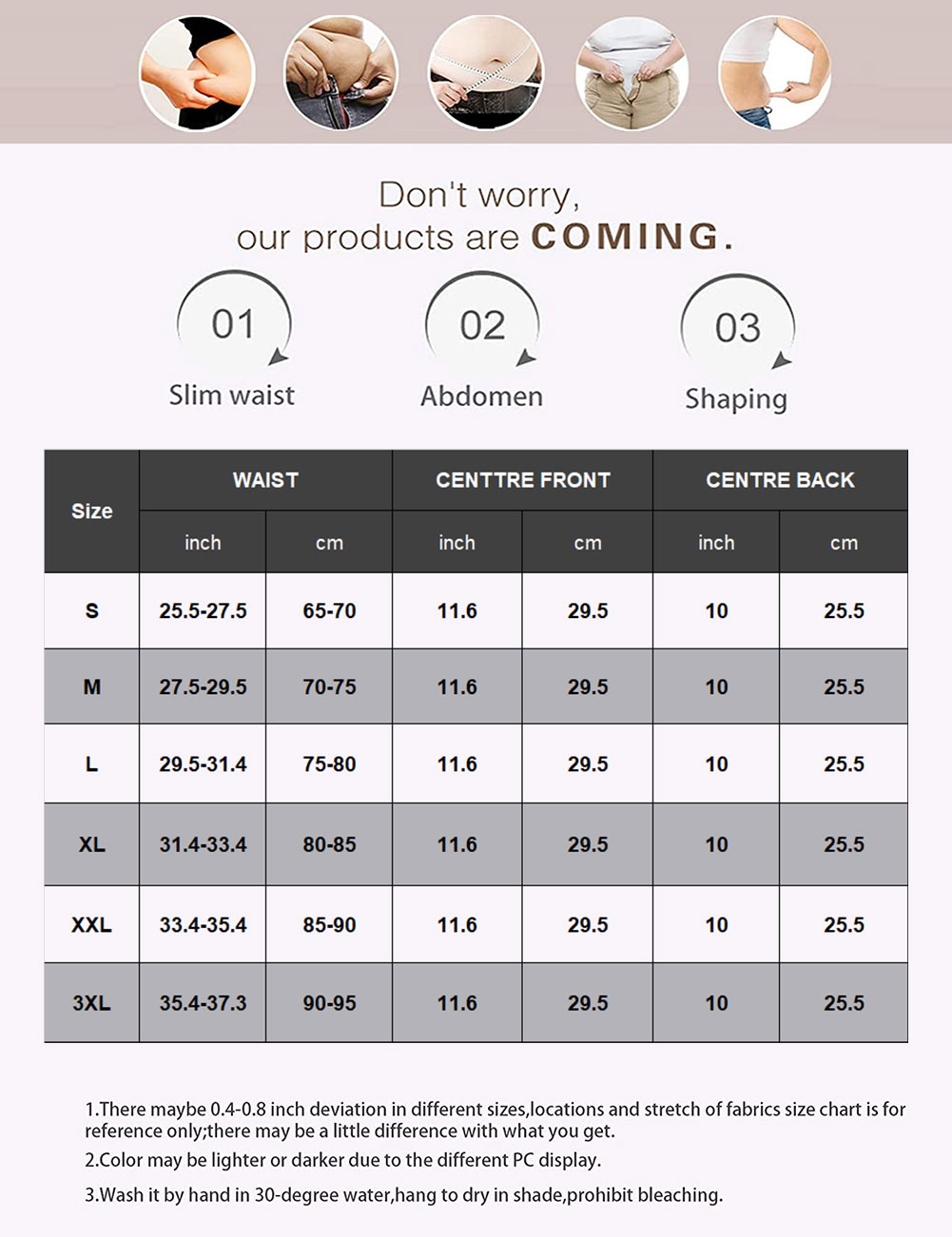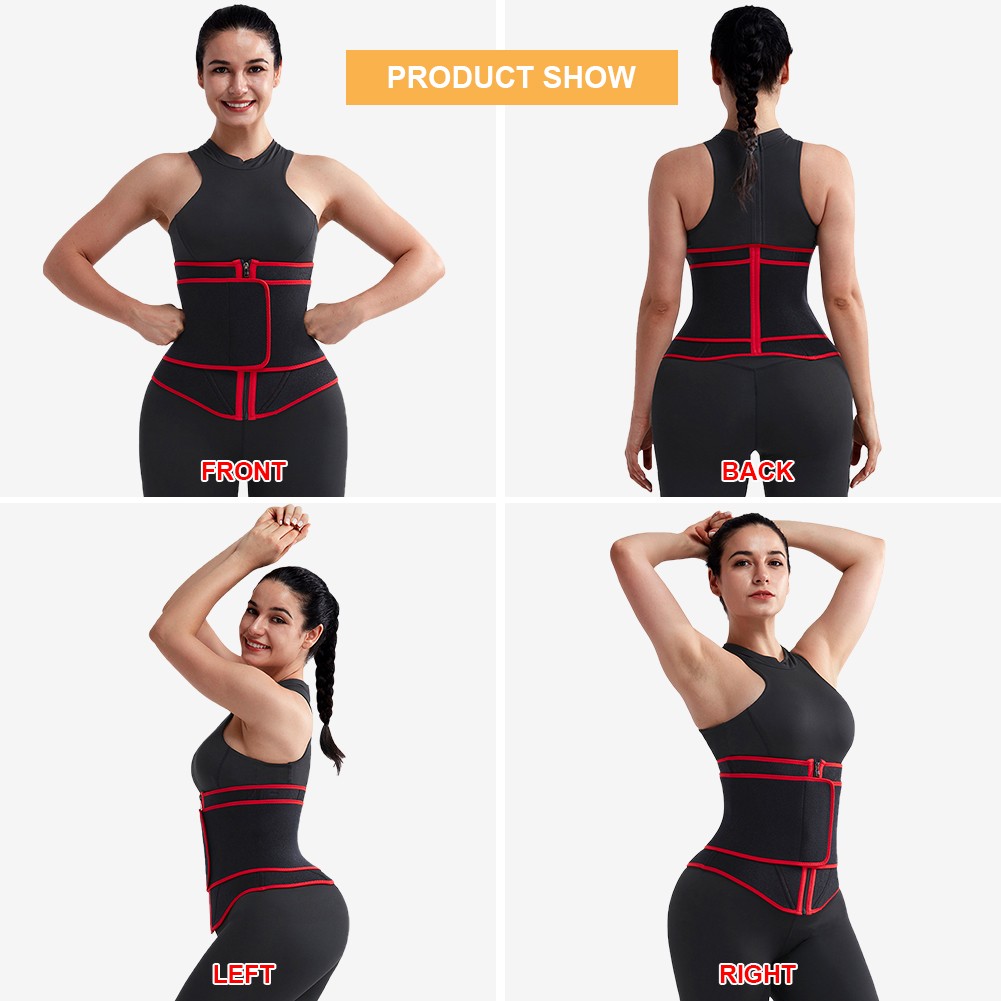 | size | waist | centre_front | centre_back |
| --- | --- | --- | --- |
| S | 65-70 | 29.5 | 25.5 |
| M | 70-75 | 29.5 | 25.5 |
| L | 75-80 | 29.5 | 25.5 |
| XL | 80-85 | 29.5 | 25.5 |
| XXL | 85-90 | 29.5 | 25.5 |
| 3XL | 90-95 | 29.5 | 25.5 |
| size | waist(Inch) | centre_front(Inch) | centre_back(Inch) |
| --- | --- | --- | --- |
| S | 25.6-27.6 | 11.6 | 10.0 |
| M | 27.6-29.5 | 11.6 | 10.0 |
| L | 29.5-31.5 | 11.6 | 10.0 |
| XL | 31.5-33.5 | 11.6 | 10.0 |
| XXL | 33.5-35.4 | 11.6 | 10.0 |
| 3XL | 35.4-37.4 | 11.6 | 10.0 |